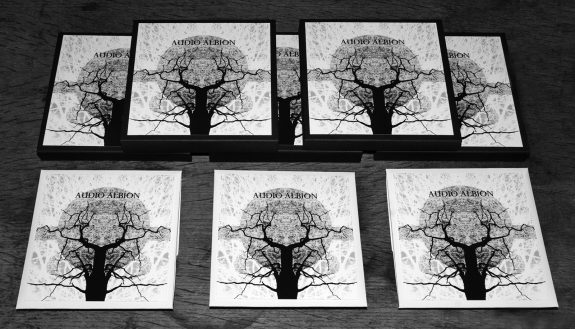 A selection of further broadcasts, reviews etc of the Audio Albion album…
First up Audio Albion was reviewed by Mark Roland in issue 42 of Electronic Sound magazine, where you can find it nestled in amongst a cover feature on Mute Records, the usual selection of potentially bank balance worrying selection of gadgets and synths, The The, David Sylvian, A Flock of Seagulls, Finiflex/Finitribe etc. Count me in, as they say (!):
"Starting with the banjo of Bare Bones' Marshland Improvisations, replete with birdsong and other ambient noise, Audio Albion continues on a gentle path of discovery. It traverses the electronic droplets of Field Lines Cartographer's Coldbarrow, the wash of Howlround's Cold Kissing and numerous other well fashioned reactions to England's strange and forgotten corners."
Visit the issue at Electronic Sound's site.

Retromania author Simon Reynolds included the album in his June 2018 Hauntology Parish Newsletter, which serves as a gathering/round-up of all things (generally) musically spectral orientated. You'll find Audio Albion in the company of the likes of Moon Wiring Club, Bloxham Tapes and Andrew Peckler's Phantom Islands – A Sonic Atlas project which is described as "an interactive online map that charts the sounds and histories of islands that were once found on nautical maps but have since disappeared."
Visit the Newsletter here.

Kim Harten has reviewed the album at her Bliss Aquamarine site, where it can be found in the company of previous A Year In The Country releases The Quietened Cosmologists and All The Merry Year Round, alongside a fine and eclectic selection of other album reviews:
"…each musical composition (incorporates) sounds of place whilst using music and sound-art to further explore the history, myth and atmosphere of these locations… Audio Albion is a fine selection of eerie, experimental, cinematic sounds inspired by folklore and landscape."
Visit that review here.

Stephen Palmer and Andrew Young included a piece about Audio Albion as part of the Terrascope Rumbles for July 2018 gathering of over 40 (yep, 40) album reviews:
"There are some gems to be discovered… Time Attendant's "Holloway", is both immersive and impressive… Vic Mars Dinedor Hill… a slowly unwinding song all about said hill, a hill which Vic could see from his bedroom window as a child. Ebbing and flowing synth lines are punctuated by some very strange whir's and pulses."
Visit those Rumbles in amongst some rather lovely previous era letter press-esque designs and illustrations at Terrascope's site.

In a rounding the circle manner, Audio Albion contributor Mat Handley of Pulselovers played Vic Mars' and Widow's Weeds' tracks from the album on his You, the Night & the Music radio show, amongst the likes of Sharron Kraus, The Advisory Circle and Making Tea For Robots.
Originally broadcast on Sine FM, the show can be found archived here.

Stuart Maconie played Grey Frequency's Stapleford Hill from the album on his BBC Radio 6 Music Freak Zone show,  where it can be found alongside the likes of Spacemen 3, Hannah Peel, Harold Budd and A Silver Mt. Zion.
Visit that episode of Freak Zone here.

A selection of previous broadcasts and reviews of Audio Albion can be found here at A Year In The Country.
It can be found there at the likes of radio shows including Late Junction, Gideon Coe, Fractal Meat, Flatland Frequencies, Gated Canal Community Radio, Pull the Plug, The Unquiet Meadow, Sunrise Ocean Bender and The Séance, plus various sites, magazines etc including We Are Cult, John Coulthart's feuilleton, Touching Extremes, Goldmine, Music Won't Save You, The Guardian, The Sunday Experience and Shindig!.
As always many thanks and a tip of the hat to everybody involved.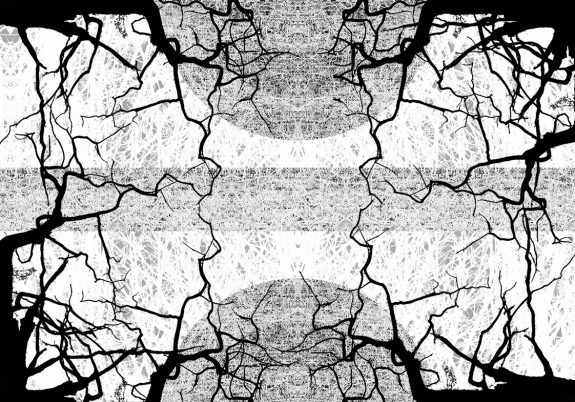 Audio Albion is a music and field recording map of Britain, which focuses on rural and edgeland areas. The album features work by Bare Bones, David Colohan, Grey Frequency, Field Lines Cartographer, Howlround, A Year In The Country, Keith Seatman, Magpahi, Sproatly Smith, Widow's Weeds, Time Attendant, Spaceship, Pulselovers, The Heartwood Institute and Vic Mars.
Further details can be found here at A Year In The Country.