File under:
Trails and Influences: Touchstones. Case #14/52.
Now, if you're a regular reader of A Year In The Country (if there is indeed such a thing), you may have noticed the work of David Chatton Barker popping up and cropping up here and there, generally when mentioning Folklore Tapes (of which he could be said to be the curator).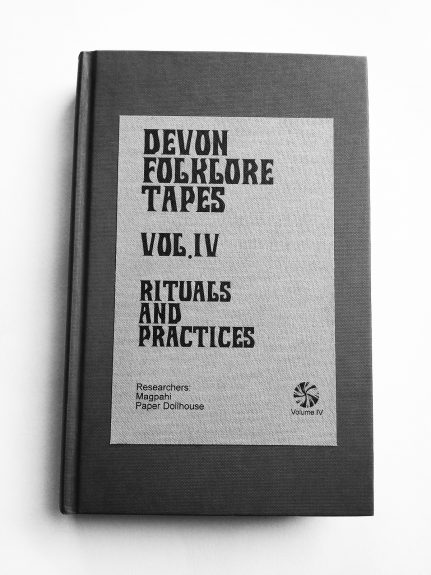 (As a brief precis: Folklore Tapes is a form of research project which encompasses amongst other things audio releases on the reels of ferrous cassettes which are housed in reimagined hardback books. As a project it explores the hidden recesses, nooks and crannies of Britain, it's landscape and folkloric arcana. Alongside it's audio releases, Folklore Tapes also encompasses field trip work and live events – I wouldn't say gigs as they're generally something much more than that and can encompass live physically invented projections and improvised soundtracks; see more at Day #32/365 and Day #7/365 of A Year In The Country).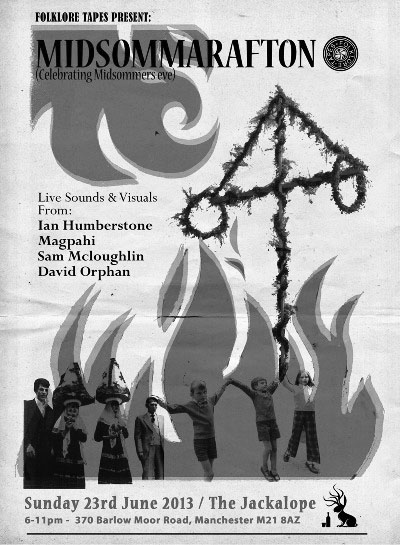 As well as putting together Folklore Tapes, Mr Barker has also created a rather fine selection of graphic artwork, often for various offshoots/interconnected fellow travellers with Folklore Tapes and or unearthers of rare sonic delights Finders Keepers Records…
I think one of the reasons I'm drawn to his visual/design work is the way it delves in amongst layers and signifiers of culture from other eras, overlooked esoteric corners and artifacts, retains their spirit but reinterprets them to create thoroughly modern work. Tip of the hat to you Mr Barker. It's lovely stuff.
So, on this page is a baker's (barkers?) dozen of my favourite pieces of his visual work, the ones that have lodged themselves in my mind and/or that I have returned to peruse over the months… some are selected because of the work itself, some for what it represents/features, often because of both those reasons…

A few trails and pathways:
David Chatton Barker, Folklore Tapes, folk tale songstress hailing from the black and white birds nest Magpahi and supernatural Lancashire séance co-director Samandtheplants/Sam McLoughlin, Mr Barker's other sound transmissions identity David Orphan, the pastoral wanderings of Caught By The River, cosmic aquatic folklorist and Czech New Wave film channeler and reimaginer Jane Weaver (and at Day #6/365 of a Year In The Country), audiotronic delvers Finders Keepers Records and their occasional flickering celluloid events Hocus Focus, Ms Peake and former monarchs with extended appendager Adrian Flanagan's The Eccentronic Research Council, old records made to feel young again via Andy Votel, aqueous researcher Rob St John, Iona Magnetic via Sam Khan-Mcintyre and "new band of the day No. 1,169" (which is perusable as an idea online) and fellow Bird Records/Finders Keepers Records travellers Paper Dollhouse.