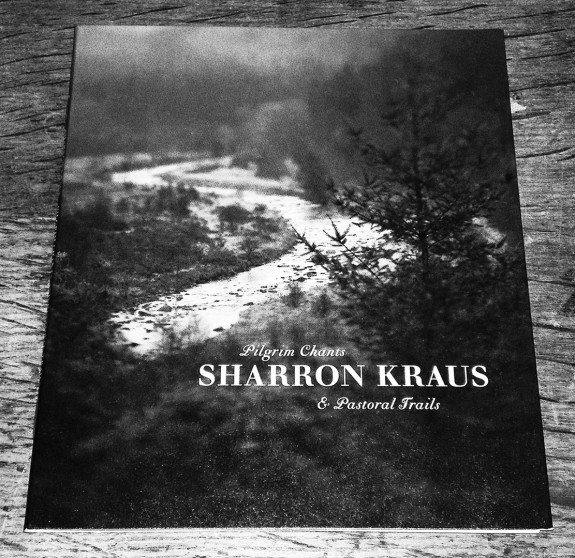 File under:
Trails and Influences: Recent Explorations.
Case #7/52.
Pilgrim Chants & Pastoral Trails by Sharron Kraus, accompanied by bonus disc Night Mare.
I've briefly touched on the Pilgrim Chants album in A Year In The Country before (see Day #43/365) but once it's eager arrival through the letterbox had occurred I thought it was time for a fuller visiting.
Now, where to start… well, to part borrow from the album's title, as I listened to it I just kept thinking "this is a pastoral magicbox of an album".
And it is that indeed.
When I was first reading Ms Kraus text that explained how she was inspired to make and the setting in which she made the album, I could connect quite a bit… there's a sense of her discovering and rediscovering the land, as she had begun to live in (visit?) the Welsh countryside, exploring her surroundings and unlocking some kind of underlying magic or enchantment to the land.
In many ways, it seems that she was initially creating something which was for herself, which could be a soundtrack to her own experiences, early cultural pathways which had pointed to the land and to create something which could try to interpret and/or represent the secrets in the valleys, streams and pathways through which she wandered…
…and a phrase which kept wandering into my mind as I listened to these two albums was "these are lullabies for the land" and in many ways they literally feel or have a lullaby like effect: I find myself drifting off as I listen to them, they have a dreamlike quality and they transport me somewhere else that is rooted in the land but is also a journey through an otherly landscape.
This is music which also literally soundtracks the landscape where it was made, utilising field recordings captured along the way; the sound of birds, streams, waterfalls, animals, the wind and jet planes which were recorded on her explorations. A sense of wandering the land is brought to life through these found sounds and at points you can literally hear the journey being taken as leaves crunch underfoot.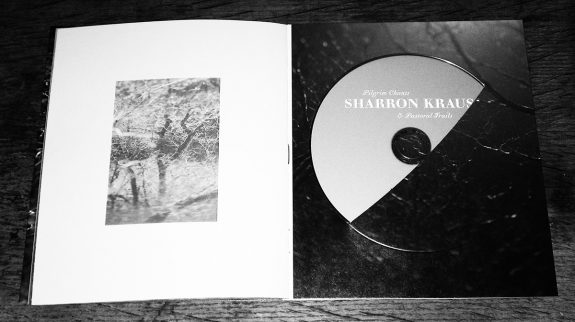 How to describe these albums musically? Well, I'm not sure if I can do them justice but as a set of general pointers if I didn't know who had made them and somebody had told me that these two albums were the soundtracks to a semi-lost pastoral science fiction film released by Finders Keepers Records, well I quite possibly would have believed them.
Musically they are largely instrumental pieces and for me the nearest touch points would possibly be other albums which take their own path through sometimes Arcadian, sometimes otherly arborea such as Virginia Astley's From Gardens Where We Feel Secure, Magpahi's work for Vol. IV of the Folklore Tapes and Plinth's (who Sharron Kraus has collaborated with) Wintersongs…
But they are not all bucolic countryside pleasantness, there is also a sense of dread to some of the songs, a quiet unsettlingness, particularly on songs such as Dark Pool, Nightmare and Sleepless (where I really found myself thinking that this music seemed like a rediscovered artifact, something from a different time or place), while An Army Of Woes takes a step or two towards Ghost Box hauntological reinterpreted library music… but really, if you should like to, I think that wandering off and listening to the music is probably the best way of doing it justice.
As a further note, the Pilgrim Chants & Pastoral Trails album is beautifully packaged, even how the disc sits in its housing feels like something I want to coo over: it was released in a very limited edition and/or to subscribers only by Second Language Music and designed by Martin Masai Andersen/Andersen M Studio. It's one of those times when something feels like a precious artifact, one which you want to pick up carefully and gently.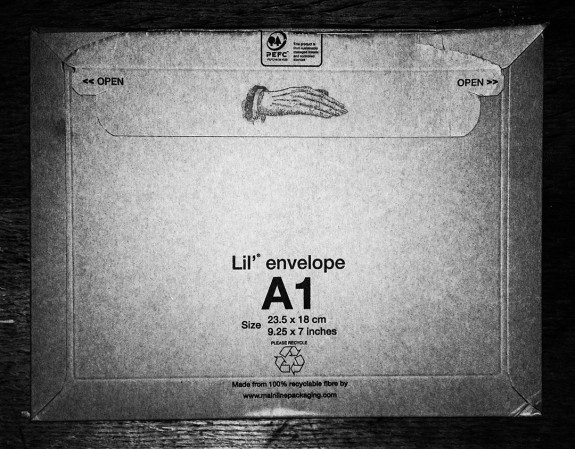 The album is presented as a small hardback style book and the packaging and photography perfectly captures the beauty and grace of the landscape through which Ms Kraus travelled and in which she worked.
I'm not a Luddite about such things but it's also one of those times when physically produced cultural artifacts knock their purely digital brethren into a cocked hat; I can't stand an MP3 on the side and have my mind sent off a-wandering each time I walk past it…
Sharron Kraus main home in the electronic ether is here. There is an excellent piece of writing by her about the album here (where you can also listen to/download the album). That writing is also continued here.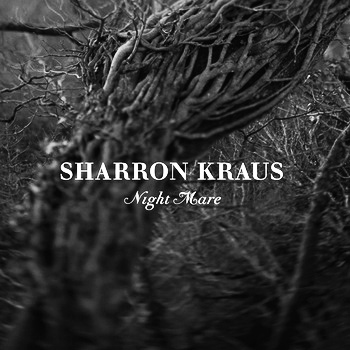 The Night Mare album, which accompanied Pilgrim Chants & Pastoral Trails was only available to Second Language Music subscribers (cue frantic checking of Discogs etc to see if I could find a copy… to no avail). Fortunately it can still be found in digitised form here.
Second Language Music's intriguing siren call of releases can be found here (maybe hide your debit card before visiting), Andersen M. Studio can be found here.
Other pathways: Plinth's Wintersongs on vinyl via Kit Records here. Virginia Astley's From Gardens Where We Feel Secure here. Magpahi's contribution to Devon Folklore Tapes Vol. IV here (or if that has dissolved, possibly here).