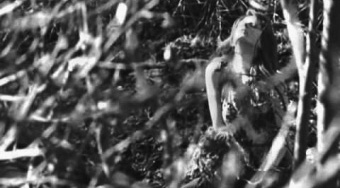 File under: Trails and Influences.
Other Pathways. Case #51/52.
Puffball. now this is a curious film.
It was made in 2006 by Nicolas Roeg, he of such all time celluloid mythology creators such as Performance…
Puffball is a sort of folk-horror film, one that is uneven in tone on various levels while also being somewhat intriguing (and in a way I think that sense of an uneven piece of work with sometimes jarring multi-layered elements has to a degree infused trying to write about it)…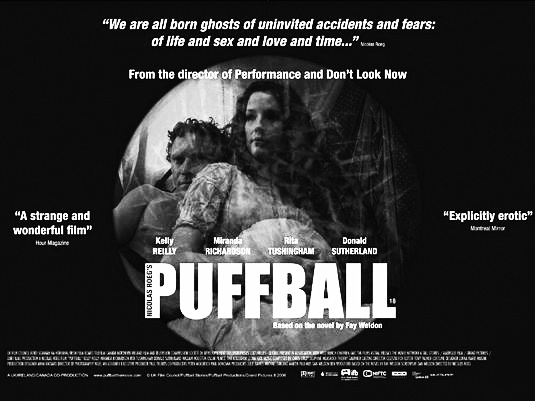 Set in a remote part of the countryside, if I was pushed to describe it briefly I would say it was a television-esque kitchen sink folk-horror film that mixes Grand Designs with the music of Kate Bush and England's Hidden Reverse.
Hmmm. Curious.
(As an aside, Grand Designs is a British television program where people are often cheered for their "bravery" in paying huge sums of money to have contractors build them homes that often look like slightly soulless corporate research facilities, in say, the middle of swampland.)
The music to the film starts like something that you would expect a purveyor of experimental sound recordings to be, well, purveying… possibly somewhere like Boomkat or possibly Cold Spring, possibly somebody like Haxxan Cloak… all sinister portents and drones… and veers upwards and outwards, venturing into more normal climes and back again…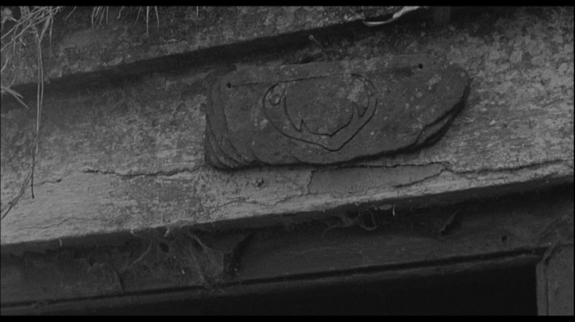 Alongside that, new age-ish imagery intermingles with are-they-real or not folkloric/witchery shennanigans, tales of fertility battles, fertility ending and the slick yuppie-ish outsiders gutting and rebuilding a cottage that was the site for extreme local loss in an inappropriately modern, minimalist, over-angled style.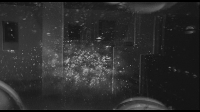 In some ways it feels like the story of the old ways battling with the new, of the arrogance of money and man trying to push out the mud and nature of the land.
In a way it reminded me of both Robin Redbreast (see Day #127/365), in the sense of the entrapping of an outsider in fertility rites and rituals and the use of a slightly simple man of the land to those ends and In The Dark Half (see Day #21/365) – the way that both films mix social realism with a sense of the otherly in the landscape (although In The Dark Half introduces an understated, undefinable beauty to that gritty realism)…
…Puffball adds a graphic, almost dissolute sexuality to that realism. This is not an easy film in parts, unsettled and unsettling in various ways.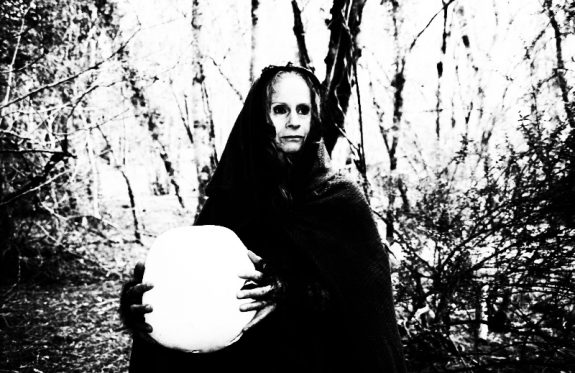 …and at one move removed, it is connected back to early 1970s folk-horror by the appearance of Donald Sutherland… it is but a hop and a skip from him to The Wickerman via Nicolas Roeg's Don't Look Now that he was in and which was sent forth as part of a double bill with The Wickerman…
…in this he appears an almost slightly deranged happy old owl (albeit one in respectable business garb)…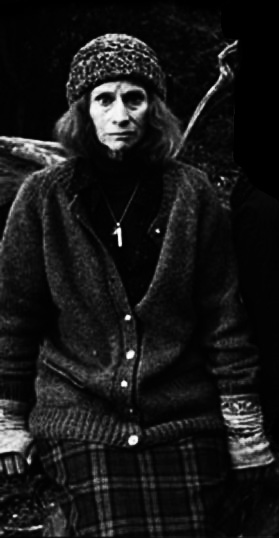 …and talking of strigiformes, Puffball also features the owlish late beauty and fascination of previous kitchen sink inhabitant Rita Tushingham, all staring eyes and grasping country ways…
Throughout the film Kate Bush's Prelude from her album Aerial appears and reappears, the angelic voice of her son and piano playing interconnecting with the themes of the film and its stories of progeny to come and those lost…
…and as I re-watched it, my mind thought of Coil and other such investigators of England's hidden reverse… so it wasn't a huge surprise to see that both their music and that of Nurse With Wound featured on the soundtrack…
I find this DVD cover interesting – one of those attempts to make a film appear to be what it is not and to, I assume, appeal to particular demographics and tastes…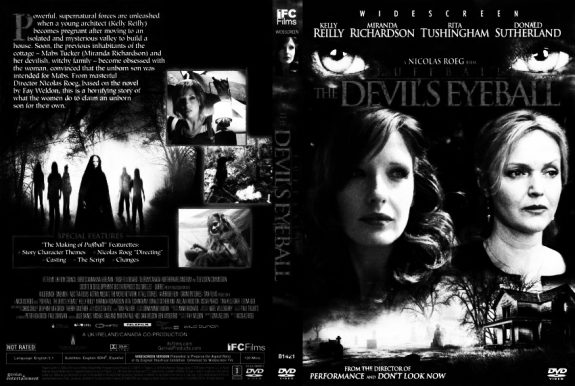 …so it has been renamed the more exploitation-ish friendly The Devil's Eyeball (puffballs are actually large round white fungii, also known by this other name) and the imagery makes it look nearer to a cheap b-movie, teenage friendly take on maybe The Company Of Wolves.
Hmmm. Kate Bush. Folk-horror. Nicolas Roeg. Rita Tushingham. Nurse With Wound. Miranda Richardson. Coil. Folkloric rituals and shennanigans. As I say an uneven, multi-layered, intriguing piece of celluloid.