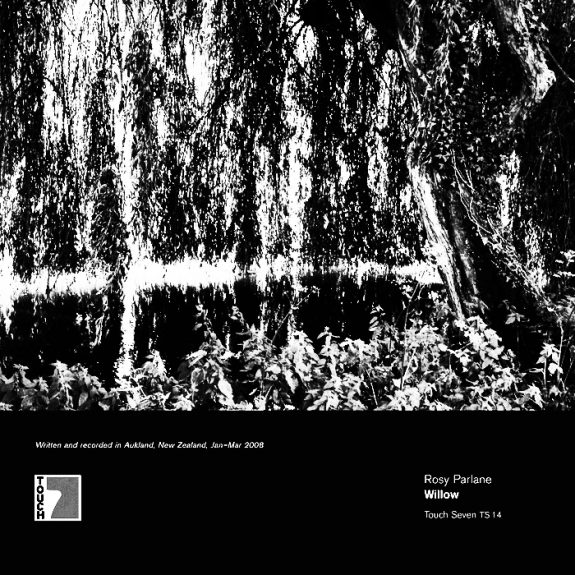 File under: Trails and Influences. Other Pathways. Case #40/52
I know little or nothing about Rosy Parlane or their Willow release. It came out in around 2008 and was released on 7″ vinyl by Touch and I seem to be trying to mildly avoid knowing much more.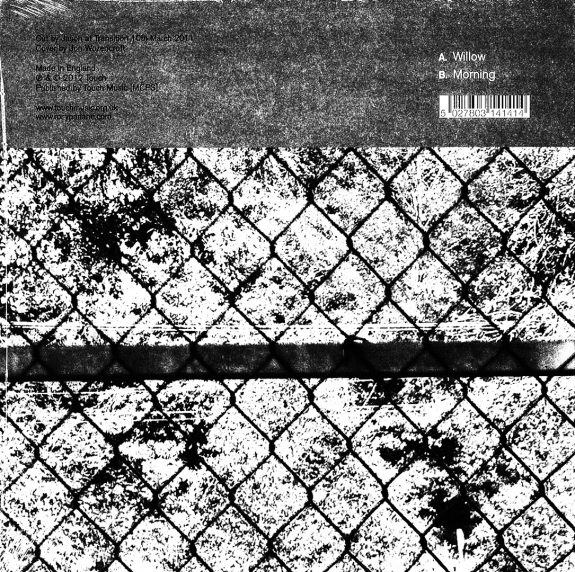 I don't know how I came across it but it's quietly hung around my consciousness
There is something about the music and the back of the vinyl packaging that puts me in mind of documents of edgelands…
Willow is a gently, slightly unsettling track, ambient but to the side of soothing, a touch glitchy, full of initially smoothened crackles (static? rain?). It begins with what sounds like the hope of a new day and then slowly builds into a disintegrating full stop.
Visit it tangibly here and intangibly here.
If you should like such things, then a perusal of Ghosts of Bush and Grey Frequency may also take your fancy. Visit them at Day #142/365 and Day #192/365.
Something a little more long form.