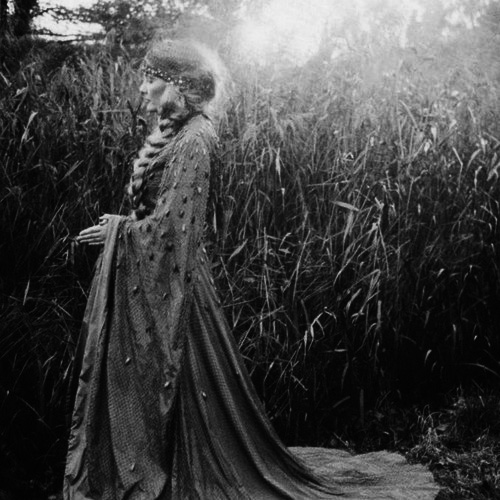 File under:
Trails and Influences: Electronic Ether. Case #3/52.
And while we're on the subject of folk horror (see Day #37/365 at A Year In The Country)…
This is a song by a good friend and sometimes creative compadre Ms She Rocola (and her compatriots in sound).
She sent me a link to it a while ago and it stuck in my mind like billy-o… it's all glacial presentation, jade eyed jealousy and enchantment, slightly unsettling violins and a wandering off into the lost lives of the Pendle trials.
Listen to the song here.
It's also accompanied by a rather fine photograph by Zoe Lloyd;  a stately repose amongst the rural landscape and corn rigs, a folkloric meandering through the textures of Sarah Moon and Deborah Turbeville (this particular entrancing of the soul was created using light catching techniques from previous eras – traditional wet plate to be more precise).
View more here.
Track credits:
Music by Andrea Fiorito, Words by She Rocola.
Violin: Andrea Fiorito, Vocals: She Rocola.
Recorded by Andrea Fiorito & Joe Whitney 2013
A hop and a skip to the future:
Burn The Witch has been released as on a limited edition CD by A Year In The Country as part of our Audiological Case Studies series. View that at Day #272/365.