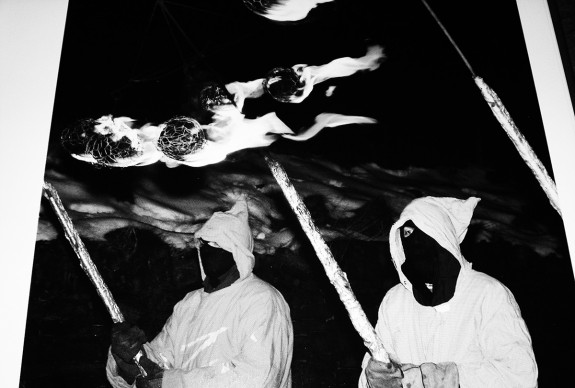 File under:
Trails and Influences: Other Pathways. Case #7/52.
Mummers, Maypoles and Milkmaids: A Journey Through The English Ritual Year by Sarah Hannant.
In many ways this is a continuation of the journey that Homer Sykes with his Once A Year book/project (see Day #19/365). Both books are visual social histories of the ongoing observance and enactment of English folk rituals.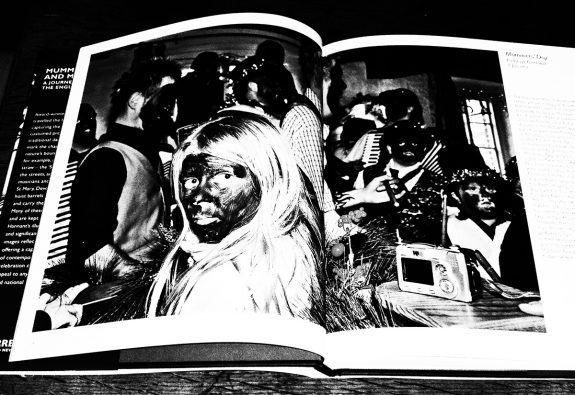 I think one of the things I find fascinating about them is the way that these sometimes arcane rites and rituals are pictured alongside and in contrast to symbols of modern-day life: whether it be a straw bear next to a local metro supermarket, a fluorescent clad safety officer next to float queens or a burry man supping a drink through a straw (again see Day #19/365 on Homer Sykes for that last one),  sometimes just small things such as a digital camera next to blackened faces, the modern eye wear of a traditional jester as he wanders down a country lane or maybe just the modern day physiognomy and clothing of the observers of burning tar barrel carrying.
Often the rituals pictured have a playful, dressing up, knockabout air but just once in a while something else seems to creep into the photographs, faces at the window that just here and there begin to hint at or conjure up an otherly albion, slithers of a view through the portal as it were.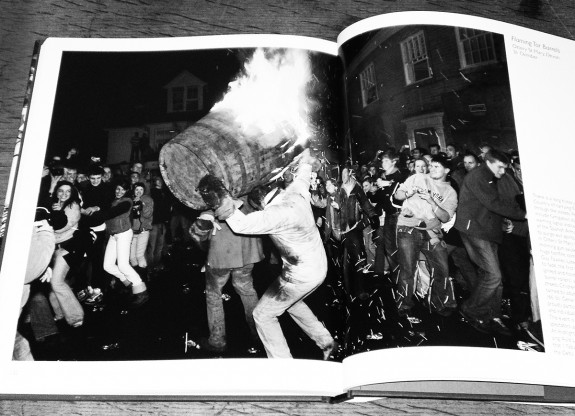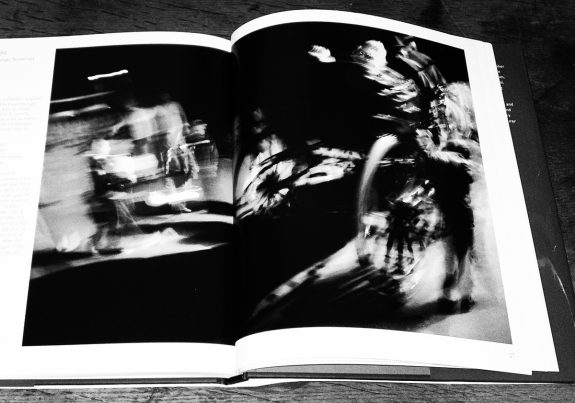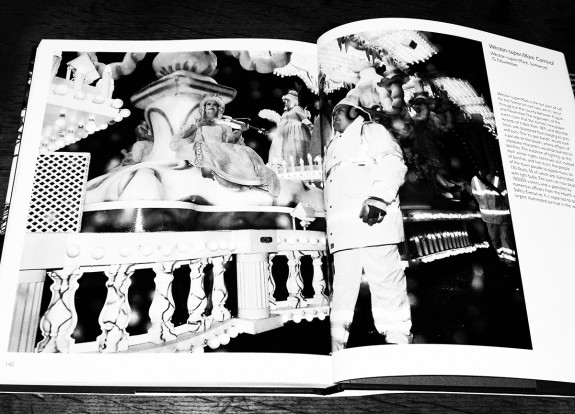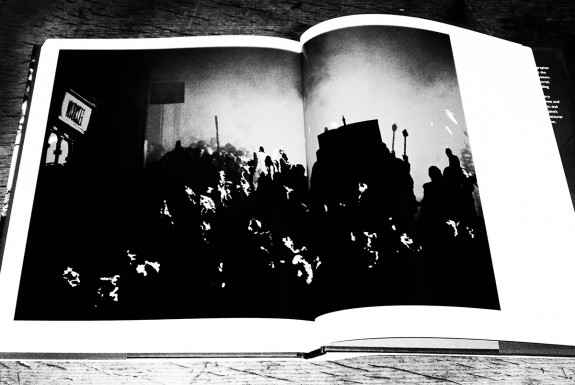 Rather reasonably priced this book. Read more here. Sarah Hannant can be visited here.