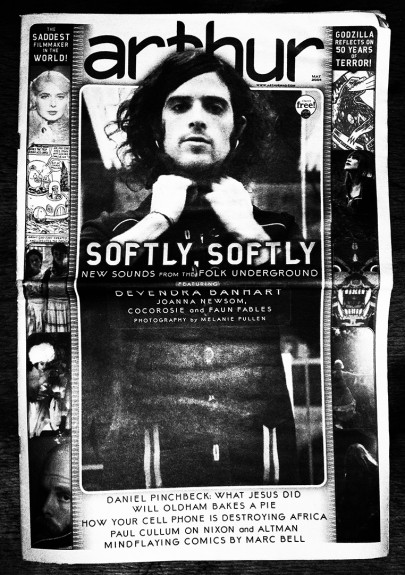 File under:
Trails and Influences: Other Pathways.
Case #10/52.
Wandering once again temporarily from the shores of albion to…
For a fair few years now I've had this particular copy of Arthur magazine, which was released in 2004. This was the only copy I ever saw, it was printed in newsprint form over the years it has begun to age, brown and crinkle in that sometimes lovely way that old newspapers do**.
(Note to the world: useful as they are PDFs, JPEGs and URLs are unlikely to do this.)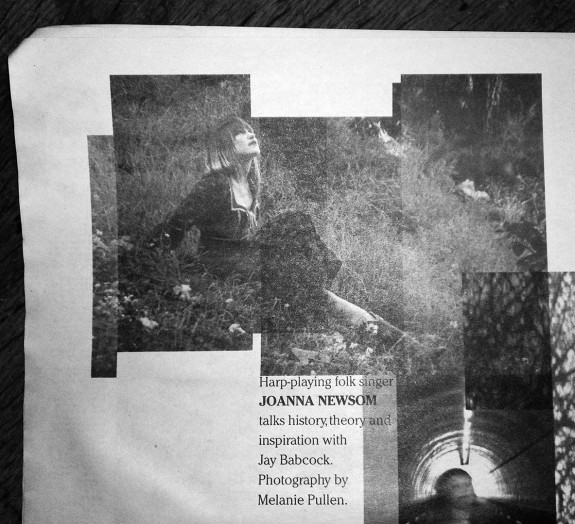 As a magazine you can sense the genuine love Arthur was put together with. This issue concentrates on some of the leading lights of that loose gathering of musicians who were sometimes termed freak folk (Devendra Banhart, Coco Rosie, Joanna Newsom* and Faun Fables) and was released just as there was a brief flickering of interest in such things amongst the wider world and I think really nice captures that moment (the sub-heading for the articles is New Sounds From The Folk Underground).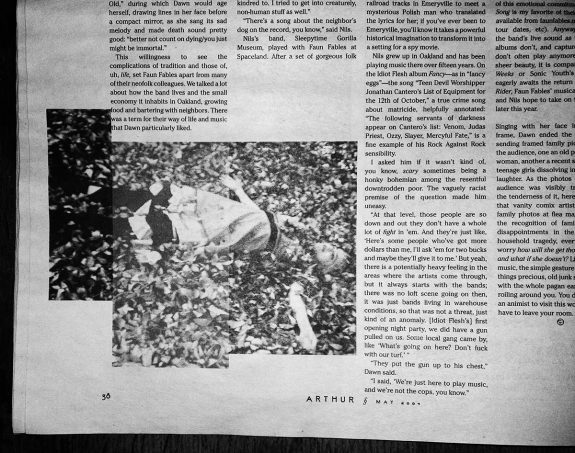 Freak folk (or whatever you may wish to call it… I know such labels can sometimes be annoying and/or lump together actually quite disparate artists but they can be a useful shorthand) was an interesting section of music; it seemed to draw in parts from the past and past traditions but these were radically reimagined to create a world of its own.
I don't think at the time I really thought of it as folk or of there being a connection to traditional folk music: it was covered by the mainstream indie music/other press and so I think I just thought of it as… well, music. I didn't know the lineage back to earlier experiments in what has become known as acid or psychedelic folk or individualistic travellers such as Vashti Bunyan.
Over the years since I first read this issue and listened to the associated music it's been interesting joining the dots and seeing how music by people such as Espers and Sharron Kraus fits with such things, how with but a hop or step or two you could wander back to the shores of albion via some of the roots and influences of a band such as The Owl Service… and slowly realising that I had connected it all up almost by accident and without realising I had done.
(As an aside, the magazine also featured Guy Maddin's film The Saddest Music In The World, see image on the left, the textures of which I think may have seeped into A Year In The Country somewhere along the line.)
And curiously, just as I thought I would write about Arthur I discovered that the magazine had just come to an end and any leftover copies were literally being recycled or composted.
Occassionally over the years I would have a look at what was going on in the world of Arthur Magazine but never purchased another copy (although actually the copy I have was free, as the magazine sometimes was)… and now they're gone, of course I'm hankering after them. Ah well.
In some ways this page is an homage to now departed labours of love. So, Arthur magazine, here's a tip of the hat to you. Rest in peace indeed.
The remnants of Arthur here and here. Most photography on this page by Melanie Pullen. Trailer to The Saddest Music In The World here. The Owl Service and compatriots here. Sharron Kraus here. Greg Weeks/Espers and compatriots here. Coco Rosie here. Faun Fables here. Devendara Banhart here. Joana Newsom here. And finally and most respectfully, Vashti Bunyan here.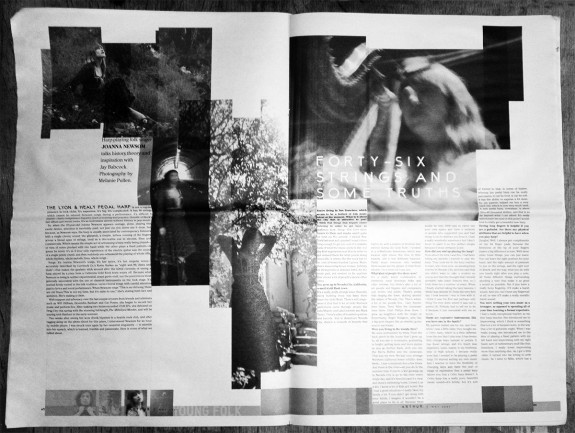 *Jeanette Leech,  in her sleevenotes to the Weirdlore compilation talks about a new wave of folk music practitioners in the earlier 2000s and how such things of British origin were largely ignored and the contrasting levels of attention paid to such things when these "popular kids" arrived, which as a phrase has always made me smile.
And now, sadly Folk Police Records who put out Weirdlore have wandered off for a last repast. More on Weirdlore later I expect.