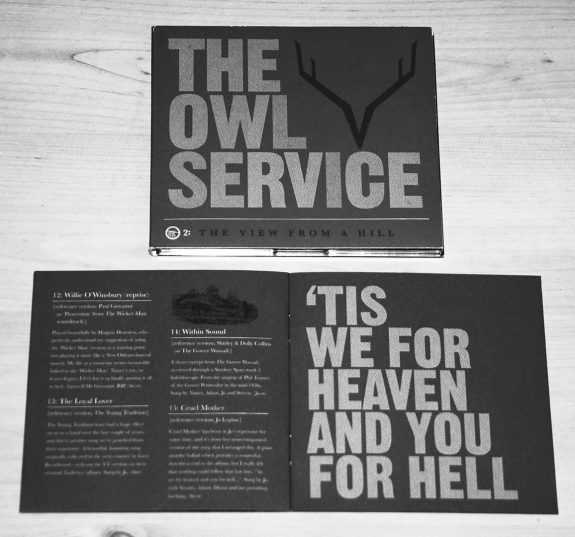 Trails and Influences: Electronic Ether. Case #24/52.
I have something of a soft spot for the work of Dom Cooper. I first came to his graphic design and singing via The Owl Service, in particular A View From A Hill (something of a classic reference and early starting point for A Year In The Country, see Day #30/365). He put together the artwork for that album and uses quite simple, modern and minimal design work in conjunction with matt card/printing to conjure up and reinterpret the imagery and spirit of folklores past and make it feel like a precious piece of work.
That reinterpretation of symbols and imagery from folklore and folk culture is something of a theme with his work, something that can be seen in his work in creating icons for The Owl Service below:

From View From A Hill I wandered along to Weirdlore: Notes From The Folk Underground  (see Day #85/365), wherein hs artwork takes imagery from previous eras, repastes it and lets it tumble forth in a vaguely unsettling manner…
And then onto his place in the fields of zeros and ones and discovering his work for/with amongst others Nicholas Palmer and Michael Tanners pastoral tinged instrumentalists the A. Lords, fellow Owl Service compadre Nancy Wallace,  more work after Weirdlore for Folk Police Records release of Adam Leonards Nature Recordings, the underground folk collective Rif Mountain with which he was (is?) involved and his own Straw Bear Band…
Which brings me to his music and singing. Something of a favourite around these parts. Dom Cooper has a very distinctive voice that words fail me how I'm going to describe it. There's some level of emotion that he brings to songs that just gets me, a sort kind of darkness or intensity without being po-faced about such things.
3 songs to go a-wandering through: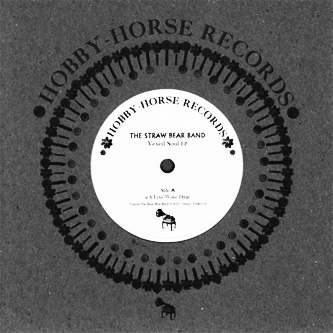 1) The Straw Bear Band: Lyke Wake Dirge
2) The Straw Bear Band: Nottamun Town
3) The Owl Service: The Bear Ghost
(from the Garland Of Song 2012 remaster)
I would particularly recommend the Straw Bear Bands versions of Lyke Wake Dirge and Nottamun Town from the Vexed Soul EP (available in the ether or on vinyl).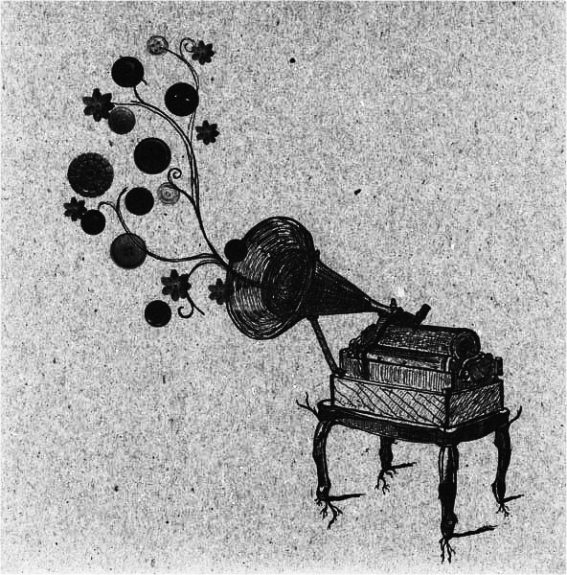 When I was thinking how to describe these versions of traditional songs, my mind just thought there's a kind of brutal British blues-ness to these folk songs, a certain stomping vehemence that made me think just a touch of some of the musical accompaniment on Michael Gira's Angels Of Light, which creates and reinterprets dusty Americana into something considerably darker on tracks such as My True Body (tread gently and carefully, these are not easy shores)…
So it wasn't a great surprise or such a cultural hop-skip and jump to see The Straw Bear Band appearing on a Rif Mountain release called Conversations With Death (Five excursions into dark Americana)…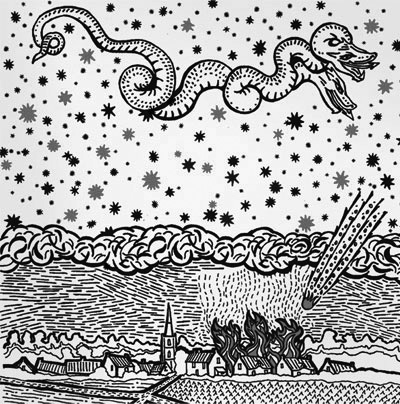 "Not a soul would look up, not a soul would look down": In a way The Straw Bear Band's version takes Nottamun Town and Lyke Wake Dirge and adds a touch of such diggin' in the dust and hooves stamping to them… Just compare Pentangles reverent version to The Straw Bear Band's. One is an offering up, one a blast of defiance from a sinner. I'll let you guess which one I think is which.
(Above is the Midwich Cuckoo inspired illustration that accompanied The Vexed Soul EP… and as an aside, Nottamun Town is a song that has been recorded by a vast array of people, including Jean Ritchie, Bert Jansch, Fairport Convention, Shirley Collins with Davy Graham and one of my own particular favourites, the privately pressed gently psych/acid folk version by Oberon. Lovely stuff.)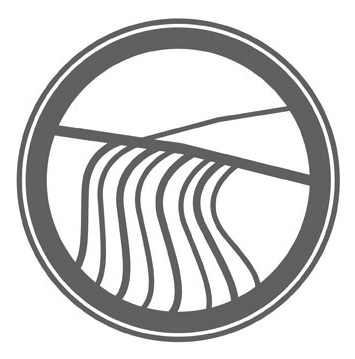 Also, if you should be a-wandering, the version of The Bear Ghost that he sings on the 2012 remaster of The Owl Service's Garland Of Song (which can be found here) is well worth a listen. On this the earlier versions gentleness and sense of summoning lost spirits is tightened, hardened and toughened up into something fearsome, fearful, heartbreaking and haunting.
Dom Cooper can be found here (or sneak past the front gate here). Rif Mountain can be found here,  here and making waves of vibrations in the air here.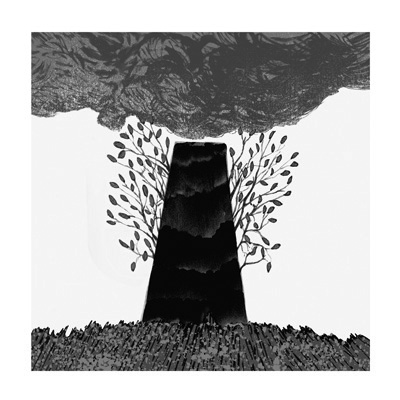 PS It has been a while since any more music has come forth from amongst the stalks and stems of The Straw Bear Band. A shame as I think they're one of British folk music's genuinely semi-underdiscovered gems.
PPS If you should look closely, in something of an ongoing numeric theme, you may notice that on this page there is a bakers dozen of artwork by Dom Cooper. See more devils dozens here and here.