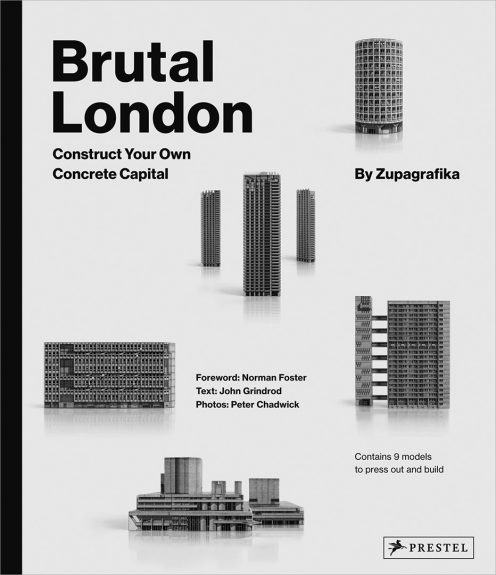 Well, in what seems to have grown into a mini-theme after the recent appearance around these parts of a Delia Derbyshire dioramas and Midwich Cuckoos bunting, alongside a somewhat growing romance for these once (and possibly still) unloved buildings.
From the accompanying text:
"In this fun and intellectually stimulating book, readers can recreate a number of London's most renowned Brutalist buildings. Opening with an informative history of the origins and philosophy of Brutalist architecture, the book then focuses on 9 buildings, including the Barbican Estate, Robin Hood Gardens, Balfron Tower and the National Theatre. The first part of the book looks at the significance of each of these buildings, with a short chapter on each, complete with texts and images. The second part of the book consists of a series of 9 pre-cut and folded buildings, printed on heavy card stock, that readers can detach and construct with easy-to-follow instructions. At once fun and informative, this unique book offers a challenging and entertaining approach to architecture. With a foreword by Norman Foster."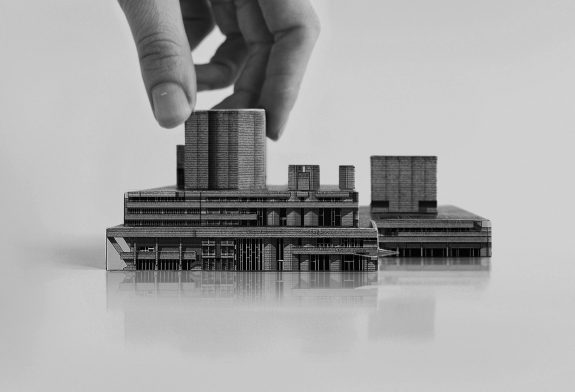 Not just in terms of the period nature of its subject matter but possibly because of the book's presentation and the accompanying text, it reminds me of educational literature from a previous era and though not implicitly implied puts me in mind of hauntological work that is inspired by or creates a shadow/simulacra/parallel world view of such things.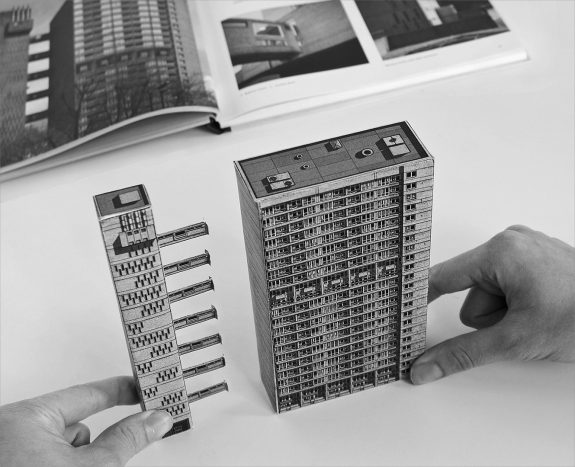 So, you may not need a set of brutalist buildings all of your own that you can build and keep… but, if you're anything like me, I expect you may well want some…
Designed and created by Zupagrafika…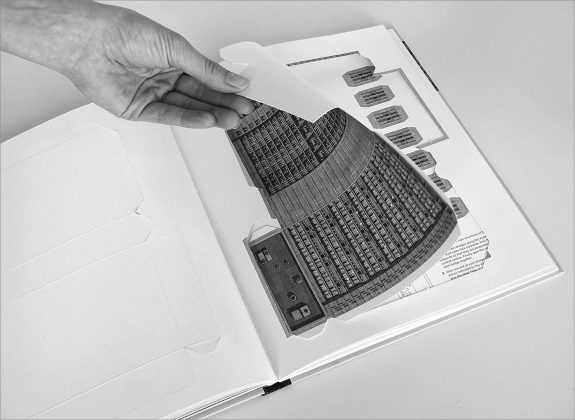 (File under: Other Pathway Pointers And Markers)
Destinations and directions:
Brutal London – Construct Your Own Concrete Capital