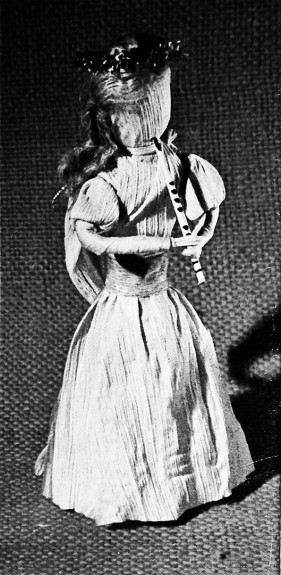 File under:
Trails and Influences: Recent Explorations. Case #11/52.
Recently I was browsing through the weather-beaten, sun faded cheaper books outside one of the few remaining bookshops in the world and I came across a book on corn-husk crafts… the art of, well, creating figures, decorations, wreaths etc from corn husks.
There was something both sweet, comforting and just a touch unsettling to some of the resulting faceless folkloric figures which peopled the book… they made me think they could have tumbled from a school project recreation of The Wickerman which had lain forgotten and gathering dust since it was made, something that Jonny Trunk would rediscover and release the lost soundtrack to years later…
…or of the faceless monsters, intruders and mannequins come to life which seemed to populate so much of my childhood television watching and it didn't surprise me to see that it was released around a similar time in the earlyish 1970s…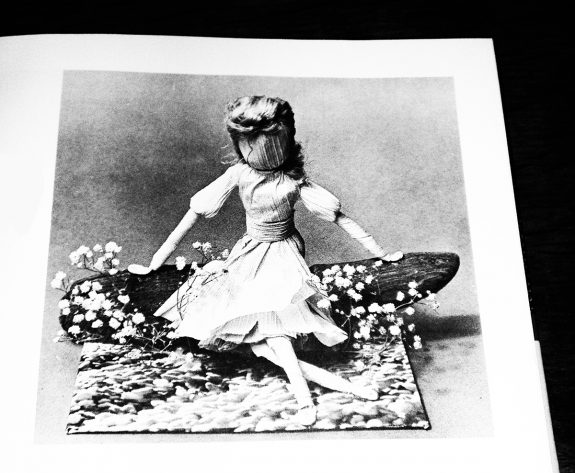 The figures also put me in mind of some of the folkloric/"post-industrial folk art" (to quote Ken Hollings) work of Cathy Ward and Eric Wright, in particular the Home Rites wheat sculptures from their Tender Vessels project. Of these I shall say no more and let the images of them speak for themselves…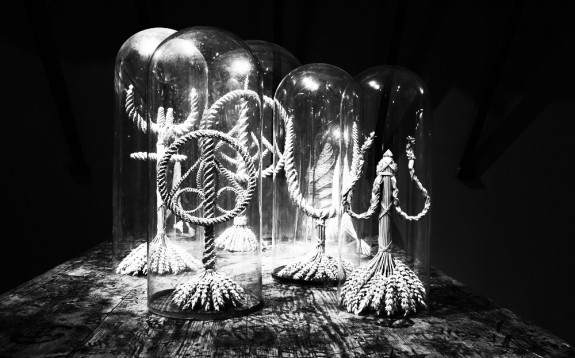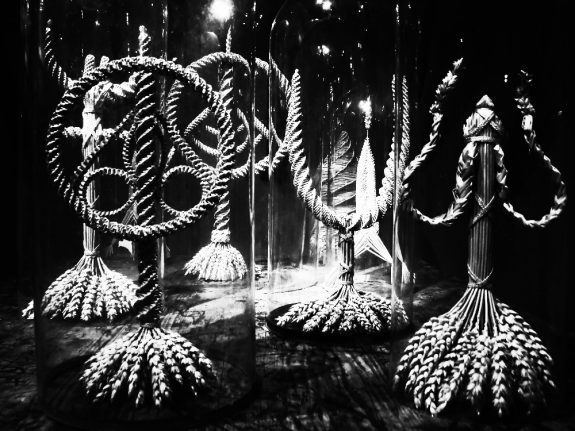 The book which accompanied the Tender Vessels exhibition is available from Strange Attractor.
A review of the book by Ken Hollings is here. Visit Cathy Ward and Eric Wright's home in the electronic ether here. An interesting piece on the Trunk Records release of The Wickerman soundtrack here.
PS It may be just me but the Home Rites sculptures also make me think of The Asphyx, the 1973 Hammer film where the spirit which comes to take people at the point of departing from this realm is captured under glass domes and this enables them to live forever (well, in my memory, that seems to be what happened)…
…it's curious how so many of the things that fascinate me, that I am drawn to and which have an otherly or slightly off-kilter, "what was going on there?" nature seem to have been put out into the world around 1973. Hmmm…
Well, that seems like this one old-ish book has put my mind a-thinking about a fair few things…