Part 4 of a post that takes as some of its starting points the folk/fairy tale Little Red Riding Hood, the films The Company of Wolves, Hansel & Gretel: Witch Hunters and Red Riding Hood, alongside "The dangers of straying from the path and tales of lycanthropy" (visit Part 1 here, Part 2 here and Part 3 here).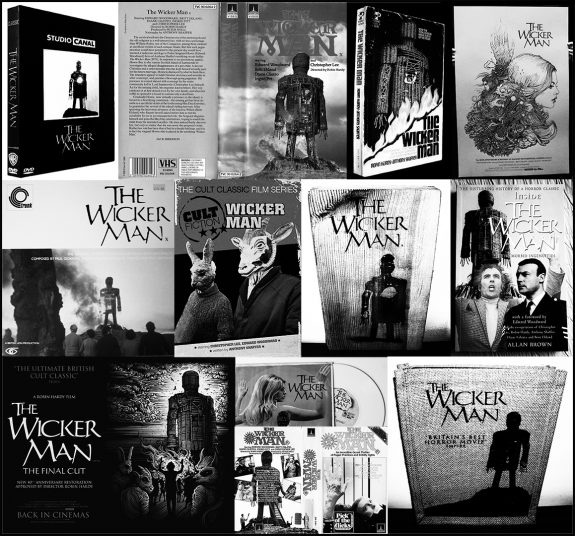 As a final point or few in connection to such things, would it be fair to describe the likes of The Company of Wolves, Hansel & Gretel: Witch Hunters and Red Riding Hood as folk horror? They might not be directly connected to what has become a fairly compact near canon of folk horror cinema that includes at its core the films The Wicker Man (1973), Blood on Satan's Claw (1971) and Witchfinder General (1968) but they do appear to contain some similarities with work that has come to be connected with folk horror.
To quote myself in the A Year In The Country: Wandering Through Spectral Fields book folk horror could be defined as often containing:
"…a sense of their inhabitants living in, or becoming isolated from, the wider world, allowing moral beliefs to become untethered from the dominant norms and allowing the space for ritualistic, occult, supernatural or preternatural events, actions and consequences to occur."
A number of those characteristics can be found in The Company of Wolves et al, while their source material is often folk and/or fairy tales and they are all horror films in part. The communities they focus on often do appear isolated and in say Red Riding Hood there appears to be a breakdown of the rule of law and its restrictions on the arbitrary exercise of power, with their isolation enabling such actions to be undertaken in a relatively unfettered manner.
In The Company of Wolves and Red Riding Hood there is a kicking back against the authority and advice given by elders but this is more due to rites of passage rebellion than necessarily due purely to isolation from the wider world.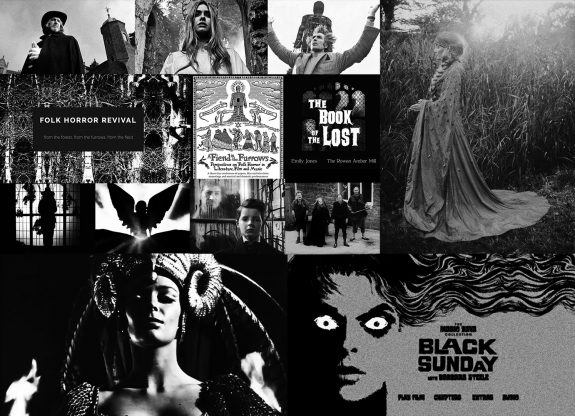 To a degree Red Riding Hood and Hansel & Gretel Witch Hunters could be considered connected to but not strictly folk horror in the subcultural sense that has flourished in recent years, while The Company of Wolves may possibly be more closely connected or entwined with it. In part those different degrees of closeness and separation are due to the way in which folk horror has often become a genre definition that refers to work of a more cult, subcultural and less mainstream commercial nature.
Such differing degrees of separation may in part be due as much to the mainstream, escapist, commercial and non-cult film nature of Red Riding Hood and Hansel & Gretel Witch Hunters as much as their cultural differences.
Elsewhere:
Elsewhere at A Year In The Country:
The Dangers of Straying from the Path and Tales of Lycanthropy Part 1 – The Cautionary Warnings of Little Red Riding Hood and The Company of Wolves: Wanderings 38/52
The Dangers of Straying from the Path and Tales of Lycanthropy Part 2 – The Company of Wolves, the Thwarted Pop Career of Danielle Dax and the Bridging of Worlds: Wanderings 39/52