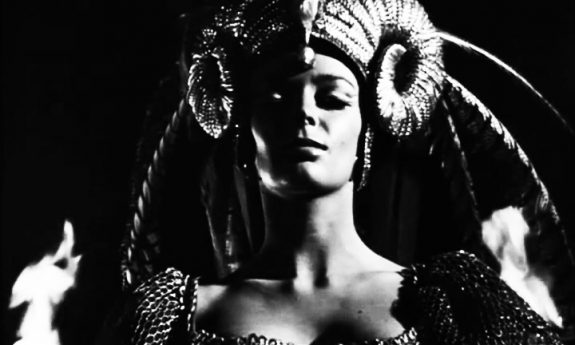 File under: Trails and Influences: Touchstones. Case #25/52.
Subtitle:
A Triple Bill For One Night Only
Curse Of The Crimson Altar – A queen escapes from beneath…
A Field In England – Box Fantasma reimagining…
The Equestrian Vortex – Released from the ferrous loops…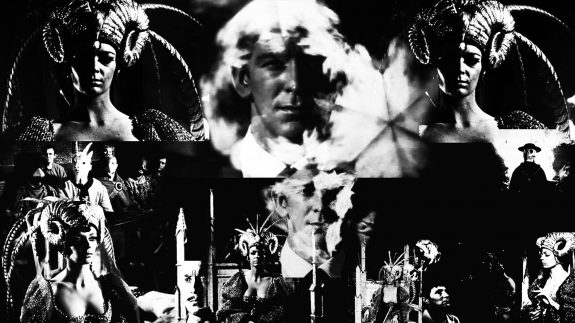 And in the theme of a curious disconnect between what a film is actually like and how your imagination thinks of it (see Day #181/365 and Day #183/365)…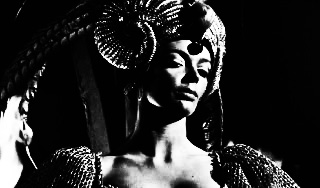 There are two versions of The Curse Of The Crimson Altar in my mind; one is the actual film, which is a pleasant enough, fairly mainstream potboiler… and the other version which lives in the basement of the main film, drenched in green light, with a soundtrack by Trish Keenan and James Cargill and where Ms Barbara Steele reigns supreme… in this other version, the sections lorded over by their queen have grown and taken on a life of their own, to become a fully fledged feature that has quietly subsumed that which originally spawned it.
When taking in this film, it does feel like for brief moments it steps down into the basement and into another place, giving just a glimpse of what could have been…
…and I suppose in a way, there's a connection between such things and the creation of imaginary soundtracks to films that never existed (see Day #167/365).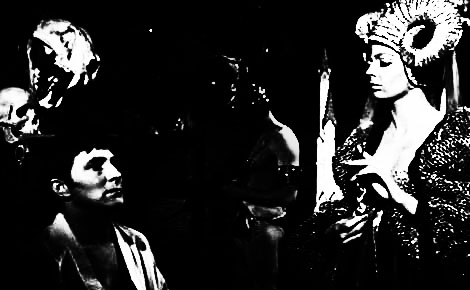 Why Trish Keenan and James Cargill?
Well, partly because of this quote from an unedited interview transcript with Ms Keenan:
"I'd like people to enjoy the album as a Hammer horror dream collage where Broadcast play the role of the guest band at the mansion drug party by night, and a science worshipping Eloi possessed by 3/4 rhythms by day, all headed by the Focus Group leader who lays down sonic laws that break through the corrective systems of timing and keys."
(see Day #33/365)…
…which tends to make me think of Curse Of The Crimson Altar and this other version that I hold in my cultural wishes and dreams list…
…and partly because of them creating the soundtrack for Berberian Sound Studio and it's film within a film, The Equestrian Vortex… somewhere in my mind and the universe that inner loop of celluloid also exists. I know it must do…
…just as somewhere there is also a version of A Field In England reimagined by Julian House (see Day #73/365).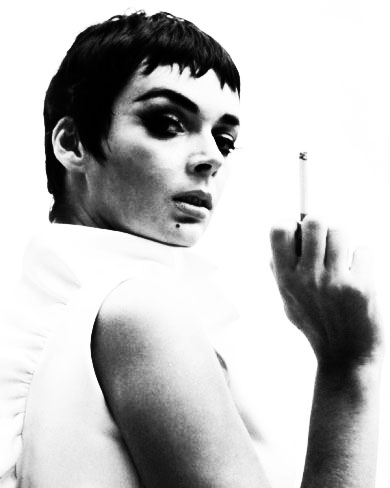 And talking of Ms Barbara Steele… although I'm not a huge horror fan, sections of Mark Gatiss A History Of Horror series for the venerable British Broadcasting Corporation have stuck in my head… in particular when he interviews Barbara Steele about Black Sunday; the chap can barely contain himself or his utter excitement at hearing her talk about the phantoms and shock of the film and she fantastically plays up to the part. A fine meeting of your childhood nocturnes…
You can watch that section starting around 20.32 here (careful, careful, this is not for the fainthearted)…