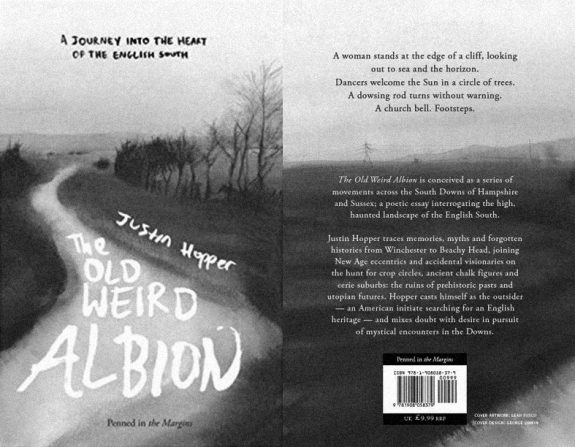 In a recent post I wrote about a loosely interconnected continuum and contemporary interest in:
"…the uncanny, sometimes mystical or mythical flipsides and undercurrents of pastoral and folk orientated work, the old weird or "wyrd" ways and a related interest in the preter or supernatural."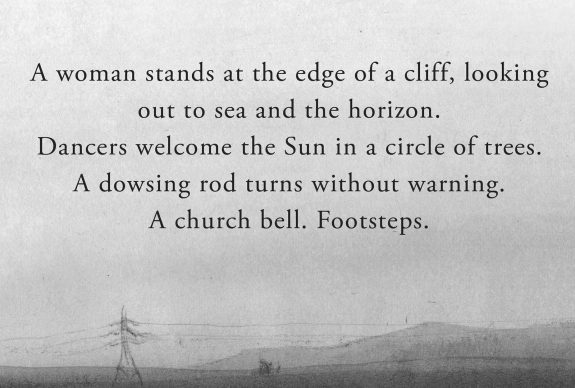 These are intertwined areas that Justin Hopper has explored through various avenues in his work and which he more recently wrote about in the book The Old Weird Albion, published by Penned In The Margins, accompanying text from which is below:
"The Old Weird Albion moves across the Sussex and Hampshire Downs, interrogating the high, haunted landscape of the English South.
Justin Hopper traces memories, myths and forgotten histories from Winchester to Beachy Head, joining New Age eccentrics and accidental visionaries on the hunt for crop circles, ancient chalk figures and eerie suburbs: the ruins of prehistoric pasts and utopian futures. Hopper casts himself as the outsider – an American initiate searching for an English heritage – and mixes doubt with desire in pursuit of mystical encounters in the Downs."
His other projects have explored similar cultural landscapes and territories and have included the I Made Some Low Inquiries poetry sequence that was released as a CD with accompanying book by Eighth Climate, which is an imprint of English Heretic.
This release was, as with much of Justin Hopper's work, part of an ongoing exploration of the flipside or undercurrents of the pastoral, alongside a form of interconnected rural, spectres of myths and folklore psychogeographic wandering.
I Made Some Low Inquires has in part a distinctive gothic Americana aspect to it: as I have mentioned at A Year In The Country previously, such related aesthetics and culture could be seen at times to have parallels with "wyrd" or weird Albion-esque culture, particularly in the way that they explore and express a sense of mythic, folkloric tales and cultural identities.
Alongside I Made Some Low inquiries Eighth Climate's releases have also included The Making of Landscape, wherein Drew Mulholland made recordings at an ancient burial site in a manner which recorded, explored and utilised hidden frequencies of sound.
The recordings were of VLF sounds, which stands for very low-frequency – they are sounds below human perception and which can be caused by the massive discharges and their after-effects in lightning storms and by the solar wind buffeting the earth's magnetic field.
Viewed as a whole there is a sense within Eighth Climate's releases of unearthing and interconnecting different sometimes semi-hidden cultural and geographic points, which brings to mind a form of contemporary, almost mystical ley line-ing.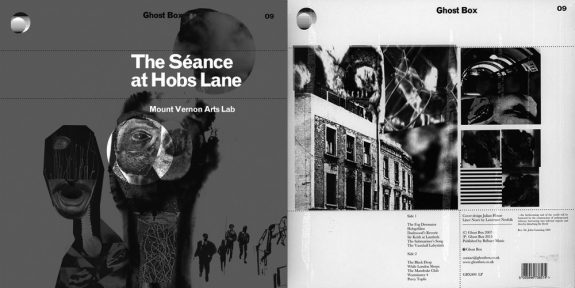 As an aside and connected to the above mentions of exploration of spectres, Drew Mulholland's earlier work is seen as one of influences on and inspirations for what became known as hauntological work:
"The main location in Quatermass and the Pit is used in the 2001 album title The Séance at Hobs Lane by Mount Vernon Arts Lab. This album was created by Drew Mulholland and is in itself an exploration of the echoes of society and culture, being a psychogeographic exploration of London's hidden and underground spaces, eighteenth century secret societies and Quatermass itself. It is seen as a forebear of hauntological work and in what could be seen as an acknowledgement of the path- ways it helped to pioneer was reissued by Ghost Box Records in 2007."

(the above quote is a text extract from the A Year In The Country: Wandering Through Spectral Fields book.)
Elsewhere:
The Old Weird Albion at Penned In The Margins
Eighth Climate
Pastoral Noir at Justin Hopper's site
Hauntological forebears: Mount Vernon Arts Lab's The Séance at Hobs Lane
Drew Mulholland's Audiological Archiving, Dusting Off and Unearthing
Elsewhere at A Year In The Country:
1) Day #51/365: General Orders No. 9… wandering from the arborea of Albion to…
2) Day #198/365: Wandering from the arborea of Albion (#2) and fever dreams of the land…
3) Wanderings and Signposts 6/52: Bare Bones and Fellow Travellers in Rif Mountain's Phase III
4) Wanderings, Explorations and Signposts 37/52: Flipside Noir Part 2 – Folkloric Transgressions