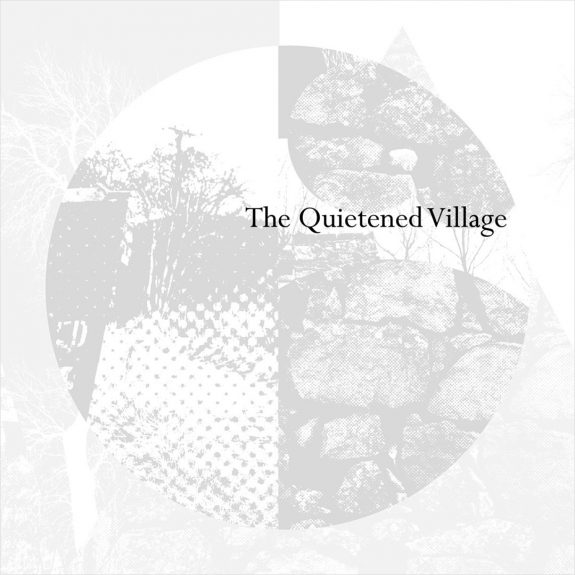 Preorder 12th February 2019. Released 8th March 2019.
The Quietened Village is a study of and reflection on lost, disappeared and once were villages and hamlets that have wandered off the maps or that have become shells of their former lives and times.
It is inspired in part by images of sections of abandoned, submerged villages and the spires of their places of worship reappearing from the surfaces of reservoirs and lakes, alongside explorations of places that have succumbed to the natural erosion of the coastline and have slowly tumbled into the sea or been buried by encroaching sands.
Some of the lost places which inspired The Quietened Village still exist but only as stripped down shadowlike settlements; their inhabitants have long since left as those who lived there were evicted at short notice so that their homes and hearths could be used as training grounds to prepare for operations during times of large scale conflict.
These points of reference have been intertwined with the spectres of fictional tales; thoughts of Midwich Cuckoo-esque fictions or dystopic tales told and transmitted in times gone by and reimagined in amongst the strands of The Quietened Village.
A reissue of the 2016 album with new accompanying notes by the contributors, a revised tracklisting, three previously unreleased tracks and a selection of new badge, sticker and print designs.
Features work by:
The Straw Bear Band (Rif Mountain / Dom Cooper / The Owl Service)
Field Lines Cartographer
The Heartwood Institute
Howlround
The Rowan Amber Mill (The Book of the Lost / Miller Sounds)
Polypores
The Soulless Party (Tales from the Black Meadow)
Sproatly Smith
Pulselovers
Time Attendant
A Year In The Country
Cosmic Neighbourhood
Will be available at our Artifacts Shop and Bandcamp page.