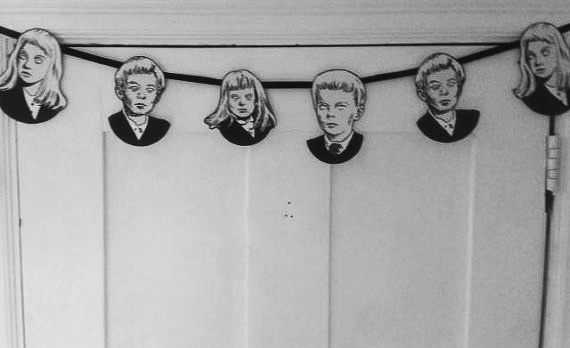 Feel like scaring yourself half-to-death in the middle of night? Why not try these?
Nothing like decorating your house with something which reminds you that "…in the English village of Midwich, the blonde-haired, glowing-eyed children of uncertain paternity prove to have frightening powers."
… or having a young Martin "The Witches/The Innocents/Village Of The Damned" Stephens staring down at you…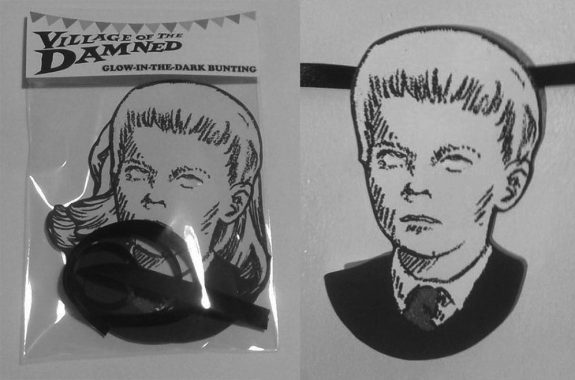 Handmade and available from HeyKidsRocknRoll. Delia Derbyshire dioramas also available.
Fine stuff.
(File under: Other Pathway Pointers And Markers)
Destinations and directions:
Village of the Damned / Midwich Cuckoos Hand Made Glow in the Dark Bunting