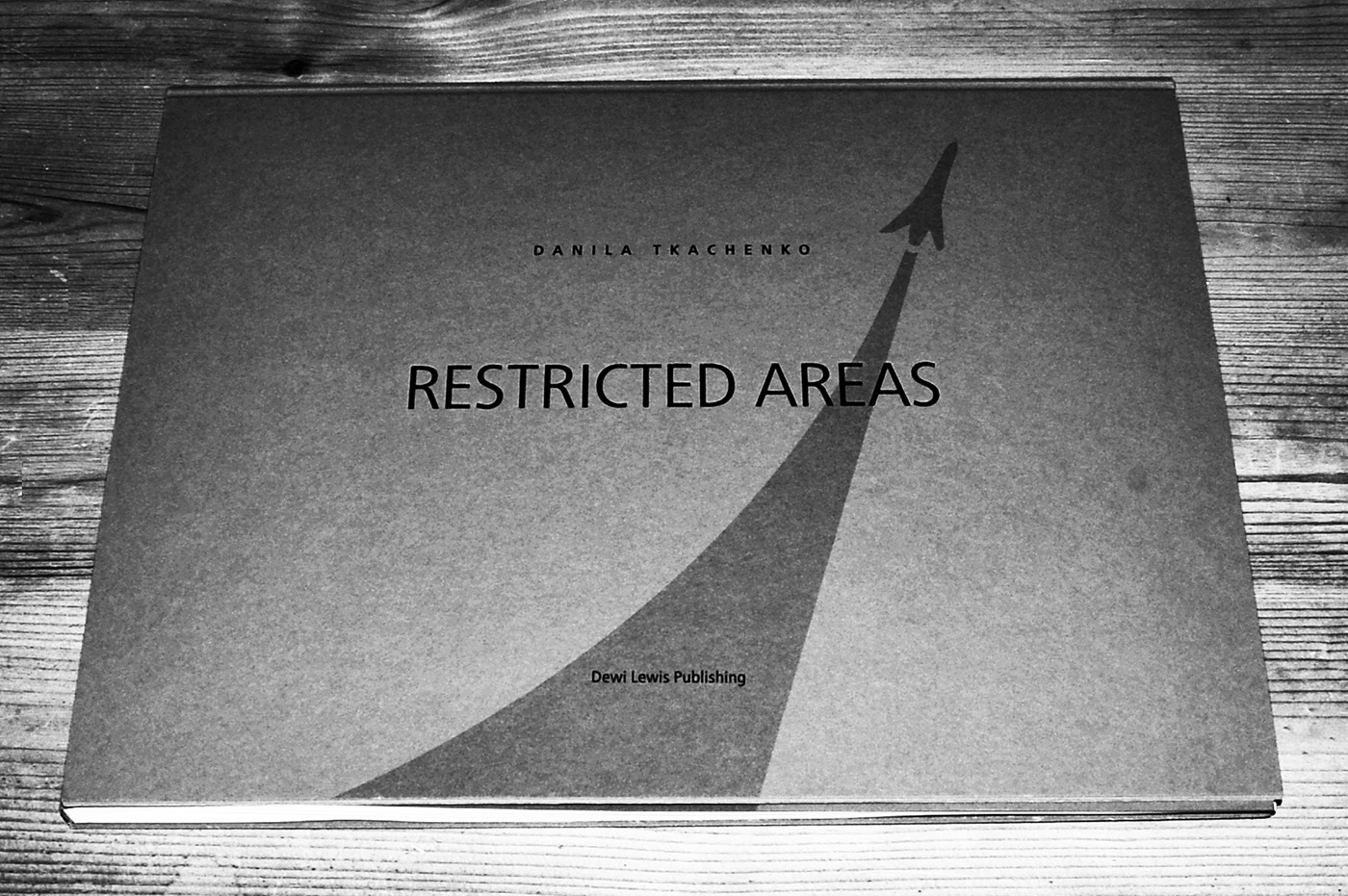 File Under: Trails And Influences / Year 2 wanderings
Not so long ago I came across Danila Tkachenko's Restricted Areas work and it somewhat haunted me.
There is limited space on the shelves of A Year In The Country's archival storage but this is a particular book which has been found a home there and I am rather glad it has as each time it catches my eye and mind, it causes me to briefly stop and wander.
The photographs are of abandoned hardware, secret cities and installations from the Soviet Union during the Cold War period.
They include experimental laser systems, former party headquarters, antenna built for interplanetary connection with bases on other planets which were planned for once upon a time, a city where rocket engines were produced which was closed to outsiders until 1992, the world's largest diesel submarine becalmed and landlocked, a former mining town which has now become a bombing trial field, a particularly striking amphibuous vertical take-off aeroplane built in a very limited edition of but two, space capsules left sadly alone and so forth.
In many ways, the spirit of the photographs seem like a different time and places hauntology, a differing but also partly parallel strand to that which has come about in the UK / the West and its sense of an observation / mourning / yearning for a more utopian future which never came about.
Danila Tkachenko says of the places, structures, equipment, vehicles and mechanisms he has photographed:
"Those places lost their significance together with the utopian ideology which is now obsolete. The perfect technocratic future that never came."
Interestingly, every photograph is of a snow covered / bound scene but this is not referred to anywhere in the text.
This lends a stark, isolated and also kind of naturally cleansed and beautiful, minimal aesthetic to these photographs of stilled monuments to a past and future that is no more.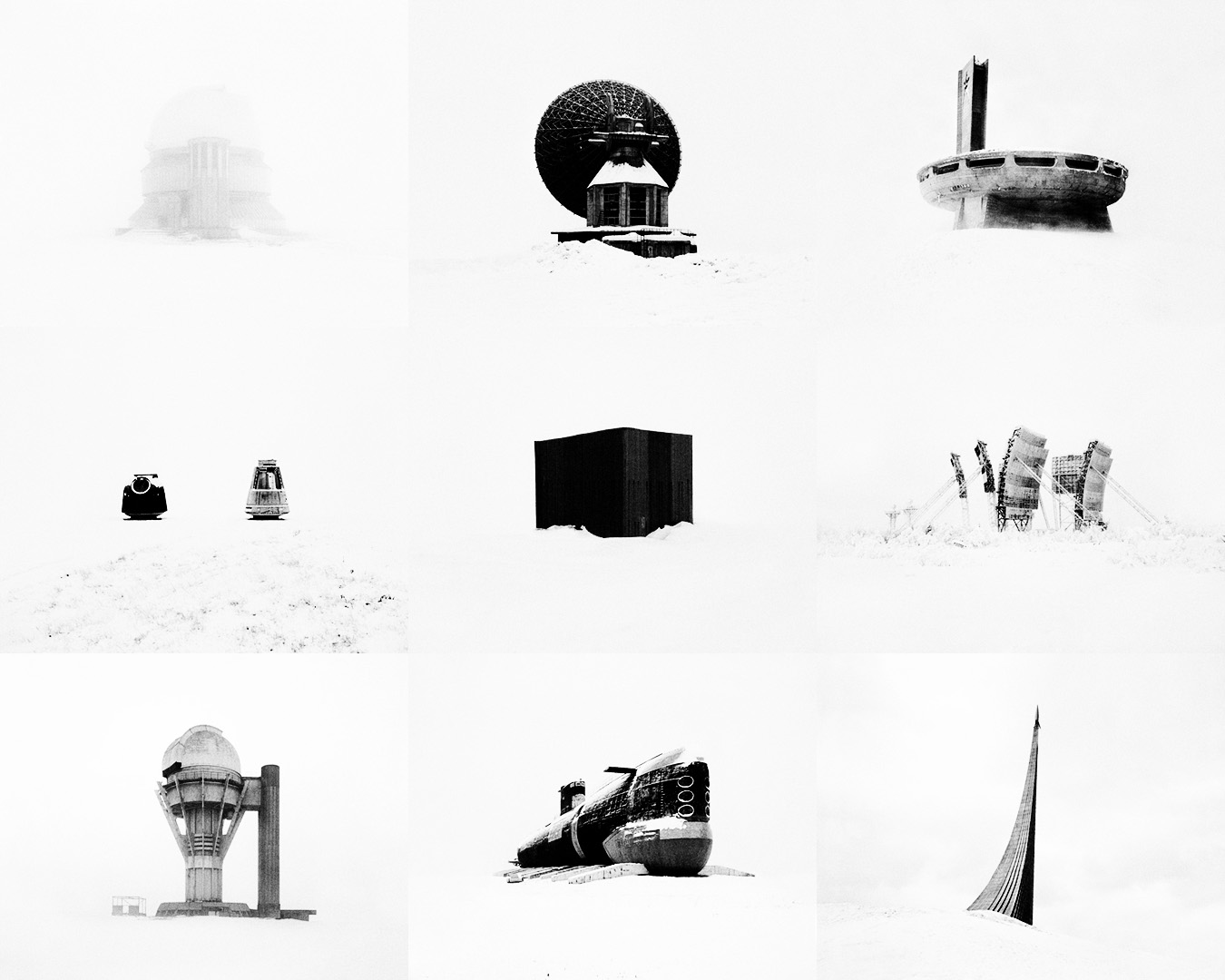 Looking at the images again now, there is a certain iconographic nature to them, their shapes, silhouettes and geometries seem inherently imbued with, to capture and distill a certain progressive, utopian, striving Soviet philosophy.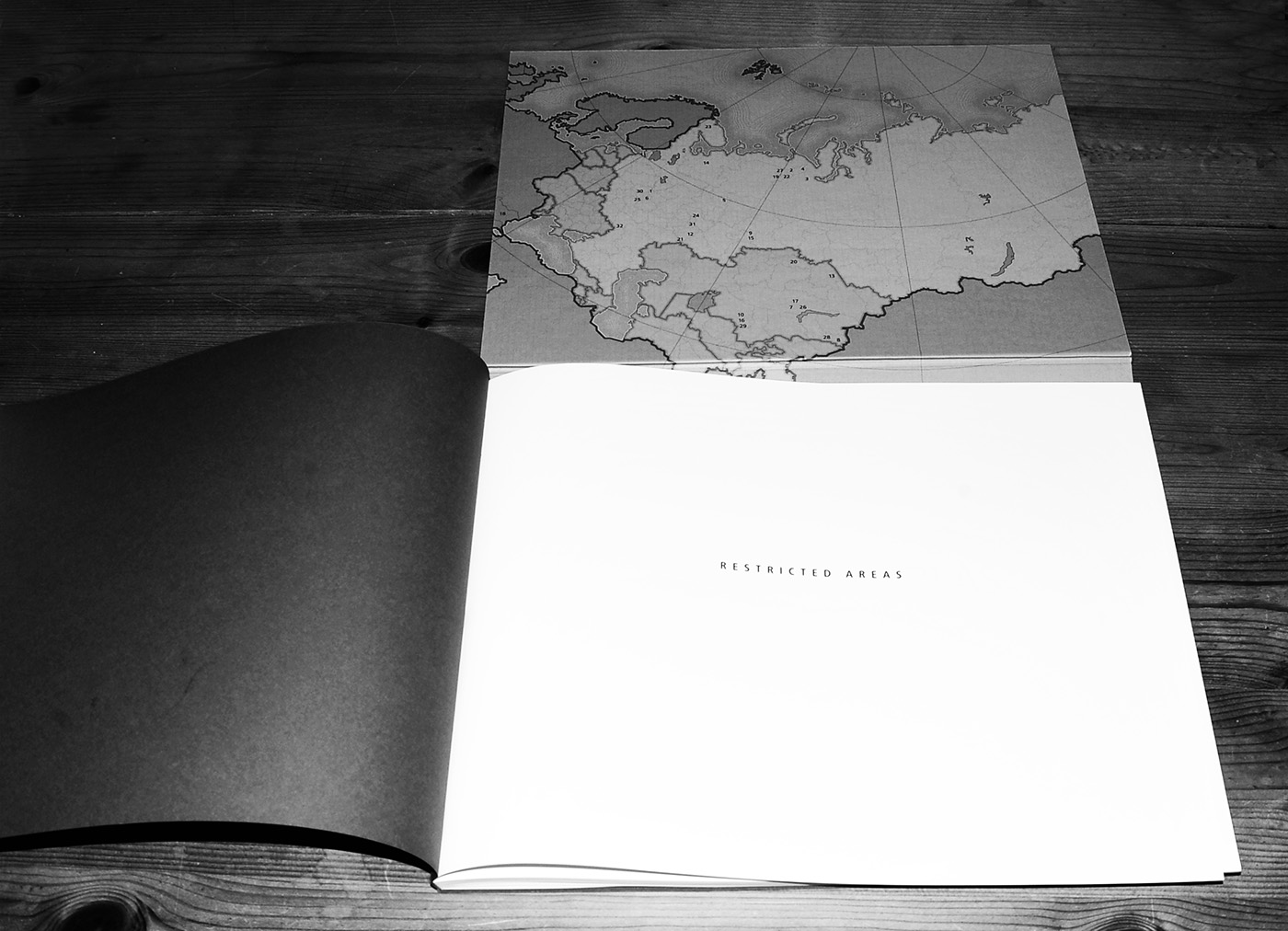 Published by Dewi Lewis Publishing (something of a returning point of interest around these parts I tend to find), it is a particularly handsomely produced book; initially opening in an unusual tri-fold manner which reveals a map of the areas of this former empire, before progressing to accompanying text / imagery and which for some reason makes it feel like / me think of some lost cartographers document.
I think one of the things that appeals is that there is a certain calmness to the book, which is I expect in no small part due to there actually being quite a small number of images contained therein, as opposed to an almost overwhelming, possibly jading deluge that is difficult to take in during one viewing / journeying through, as may sometimes be the case in larger volumes.
Although the work / book stands on its own as something of a unique document, it could also be seen to be part of a small but quietly growing library of Soviet ghosts, some of which I have visited around these parts before.
These would include  Jan Kempenaers Spomenik, which documents memorials from behind the once iron curtain, Christopher Herwig's recording of the accidental utilitarian art of Soviet Bus Stops and the literally betitled Soviet Ghosts by Rebecca Litchfield, which is a Westerner's view and wandering of often stately, still elegant Soviet Era abandoned buildings and infrastructure.
I could well also add Stephen Coate's X-Ray Audio, which is a book which researches bootleg LPs that were produced in that previous era and utilised x-ray plates rather than vinyl / shellac.
Visit Restricted Areas at Danila Tkachenko home in the ether here and at Dewi Lewis Publishing here.
Find the other just mentioned bear's ghosts elsewhere in the ether here, here, here and here.