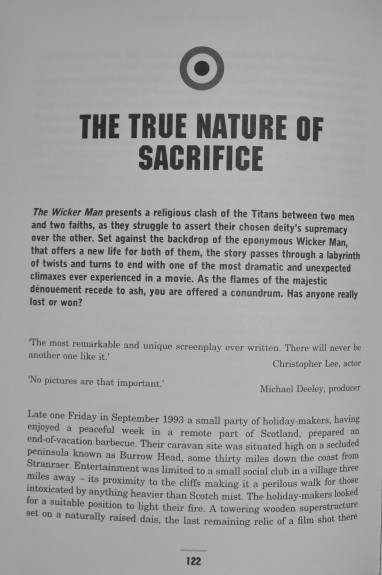 File under: Trails and Influences.
Other Pathways. Case #39/52.
And while we're talking about semi-lost celluloid (see Day #235/365)…
Although there has been much written about The Wicker Man over the years and across the ether, I tend to be quietly pleased when I come across writing about it on the printed page and in particular in the bound sheafs of books…
Your Face Here is one of my favourite film books. It was published just after the turn of the millennium. I read it a reasonable number of years ago now but it has stuck in my mind and stayed with me since.
It is a book which takes a wander through British cult films since the 1960s and has a good old gander and consider of amongst others Blow Up, If…, Performance, Get Carter, Clockwork Orange, Quadrophenia, Withnail & I and The Wicker Man itself, dedicating a chapter to each.
All fine and/or intriguing films in their own various ways and while that list may seem like a fairly obvious selection of cult films, an almost accepted canon of such things, there are other things at play that make this a thoroughly enjoyable, informative and engrossing read. I can't quite put my finger on what those things might be but in part I expect it is that there is a rigour to the research without it stepping into the drier grounds of academia and the text reflects a genuine love for and appreciation of these films.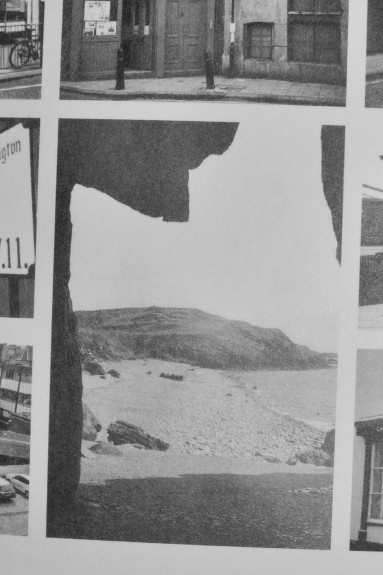 This isn't something that is written by rote or which just trots out well visited stories in a cut and paste manner. The authors (Ali Caterall and Simon Wells) have put the footwork in, visiting locations, interviewing all kinds of associated folk and bringing forth something of a wealth of new information and connections.
If you don't feel like or haven't the time to read a full book on The Wickerman, say one of the versions of Allan Brown's Inside The Wicker Man, then the chapter here acts as a fine precis of the story of the themes, production, loss and part-refinding of The Wicker Man. That story is vastly entertaining in itself and as I type it brings forth images of a good narrative film romp that could well lend itself to being made…
…plus when re-reading the chapter, it has gained an interesting historical perspective as it was written before the more recent longer versions of the film were made available on various shiny digital discs, the Hollywood remake or the sort of follow-up were sent out into the world. Also the book was published not all that long after Trunk Records made the soundtrack available for the first time and at a point when the films long march towards cultural rehabilitation and inspiration had just started to gather pace.
In that sense, the chapter now reflects a sense of the ongoing and growing story of this still not completely yet unearthed or unburied film (literally so, if the stories of its negatives being used as motorway landfill are historical fact).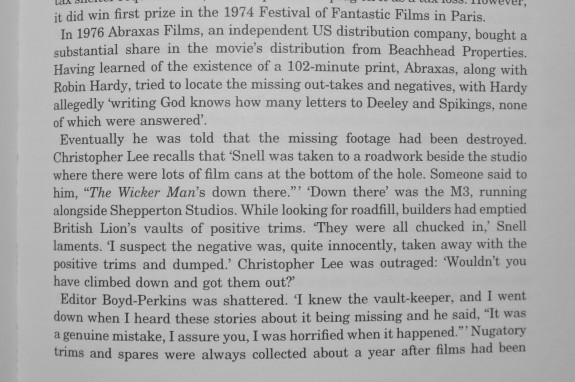 In case you're wandering the full title of the book in question is Your Face Here: British Cult Movies Since The Sixties. It was written by Ali Catterall and documenter of butterflies on wheels Simon Wells.
The book is currently out of print but can be found for but a few pennies. Well worth a look-see and those few pennies.
Future lost artifacts from said story here. Pathways that lead to the soundtrack here.