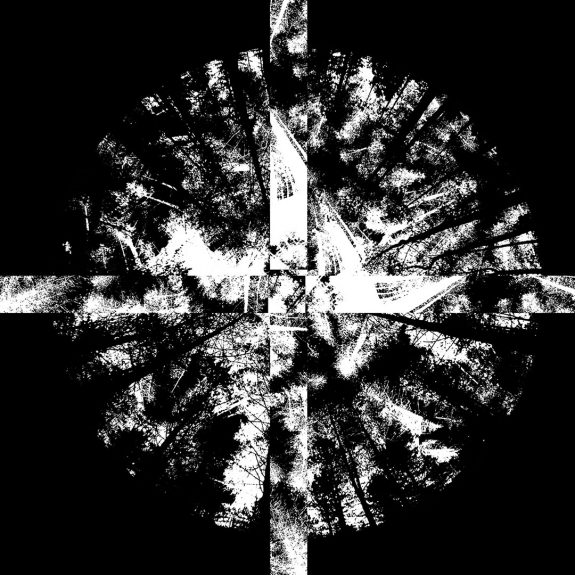 Print artwork from The Forest / The Wald album.
The Forest / The Wald is a study and collection of work that reflects on fragments and echoes of tales from the woodland and its folklore; greenwood rituals performed in the modern day, fantastical childhood rhymes, sylvan siren calls that tremble through tangles of branches, electronics pressed into the summoning of otherworldly arboreal creations unearthed amidst the creeping thickets and elegies to woodland intrustions, solitudes and seasons. (From text which accompanied the album.)
Includes work by Bare Bones, Magpahi, Polypores, Time Attendant, David Colohan, Sproatly Smith, The Hare And The Moon ft Alaska, The Rowan Amber Mill, The Séance with Lutine, Cosmic Neighbourhood and A Year In The Country.
"…both The Hare And The Moon featuring Alaska and The Séance featuring Lutine make use of creepy nursery rhyme, shifting ancient ballads into the now via contemporary electronic enhancements, creating dangerous trans-dimensional paradoxes like Sapphire & Steel warned us against." (Ben Graham, writing at Shindig!)
Elsewhere at A Year In The Country: