Over the last two or three years I have come across the three albums below that in various ways are inspired by electronic music pioneer and BBC Radiophonic Workshop member Delia Derbyshire: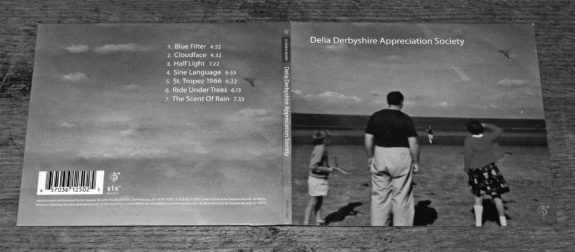 1) The 2017 Delia Derbyshire Appreciation Society eponymous album, which was their first full length release.
Musically it makes me think of if Brian Eno's ambient albums went a bit more techno but still didn't have beats. There's a lovely warm vintage sound to it, without it being overly retro. And there are some sub-bass bits that are just wonderful and all enveloping, and which I've found myself listening to over and over again.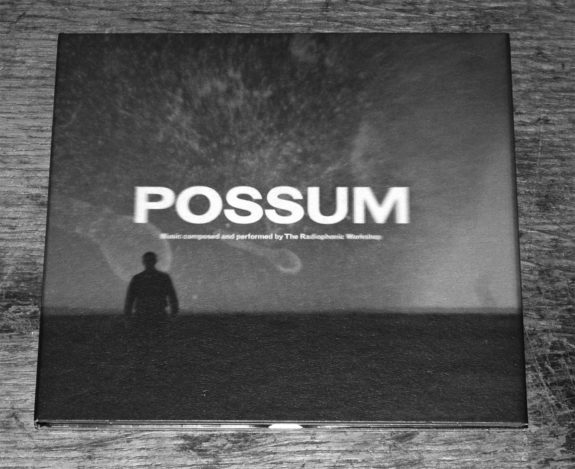 2) The Radiophonic Workshop's soundtrack to Mathew Holness' film Possum.
As mentioned in the sleeve notes the album includes "elements composed and recorded by Delia Derbyshire", which are taken from the Delia Derbyshire archives held at the John Ryland Library at the University of Manchester.
The soundtrack was composed and performed by the reformed Radiophonic Workshop. Well, sort of reformed, possibly more autonomously recreated as they are no longer a department of / directly connected to the BBC.
Released in 2018 it begins with some pastoral flute sounds, which may mislead the listener into thinking they're about to listen to something, well, nice and calming. Far from it. The first intimations that something is awry are briefly reversed sections and then… well darkness and melodic dissonance tumbles forth and builds until it just suddenly stops on a reversed note. And that's just the first track. Unsettling doesn't quite cover it.

"Unsettling doesn't quite cover it" may well also be applied to the film Possum. It has its own unique character, atmosphere and presentation that feels unlike and separate from much of contemporary cinema. Set in a psychic and literal hinterland / edgeland, watching it is like stepping into a never-ending recurring personal nightmare, one where the "bogey man" keeps returning no matter what you do.
Possum's artwork was designed by Julian House of Ghost Box Records, Children of Alice and the Intro design agency, and features a number of his signature graphic design styles: the front cover has a subtle slightly off kilter cathode ray television effect couple with a form of cosmic light show that adds a darkened dreamlike atmosphere to it, while elsewhere there are stark gridded duotone stills from the film, accompanied by a minimal modernist type layout. It's both beautiful (or should that be entrancing?) and something that you want to get away from you as quickly as possible, and the sense of being drawn in and also repulsed reflects the character of the film.
3) Drew Mullholland's Three Antennas in a Quarry.
This was released in 2019 by Buried Treasure and featured rather fine design work by Nick Taylor of Spectral Studio. It was one of those "blink and you miss it" very limited vinyl releases and is now sold out but the digital version is still available.
The album was inspired by a copy of a graphic score that Delia Derbyshire sent Drew Mulholland after they became friends in the late 1990s. She couldn't remember what it was for but dated it vaguely as "the late '60s". In his sleeve notes Drew Mulholland talks of how she had provided him with a fragment of a recipe but no indication of what its ingredients were or what the intended sound sources were. He goes on to say that in order to create the album he began to "sketch with sound" after studying enlargements of the score that he had pinned to his study wall. The subsequent album could be considered a ghost-like, will-o'-the-wisp interpreting of the score, and the spirit of Delia Derbyshire's music.

In what could be thought of as a hauntological psychogeography manner it utilises field recordings Drew Mulholland made when visiting the university where Delia Derbyshire had studied music and mathematics. The resulting music is resolutely experimental and at the same time accessible, and has a homespun character while also seeming to conjure up images of some long-lost studio hall.
In the 1990s and early 2000s, long before the ongoing current interest in hauntology, folk horror, The Wicker Man, Quatermass, the Radiophonic Workshop and so on, Drew Mulholland seems to have been exploring these areas and navigating paths through and interlinking them. Alongside contacting Delia Derbyshire in the '90s, working as Mount Vernon Arts Lab he released the album The Séance at Hobs Lane, a concept album which took as its inspiration Quatermass and the Pit: the album was influential on Ghost Box Records, who subsequently reissued it in 2007. In the late '90s he also made field recordings at the locations of key scenes of The Wicker Man, recordings from which were subsequently used (alongside fragments of the actual Wicker Man figure from the film) in the "sonic archaeology" of his The Wicker Tapes album that was released in 2019. Which is another "blink and you miss it" release and also sold out and I'm not sure if it's even available digitally.
Links:
Elsewhere at A Year In The Country: