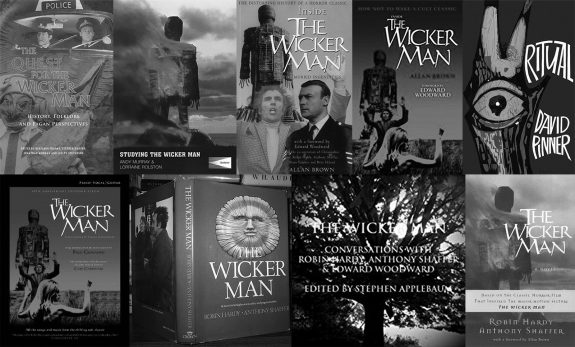 A fair old while ago, back in the first year of A Year In The Country one of the posts included a consideration of various DVD etc editions of The Wicker Man.
In a similar spirit, I thought I would bring together a gathering of some of the various Wicker Man related books that have been published…
…there have now been enough to warrant their own section within a library.
There are other related books and editions out in the world as well as the ones below but that library section could well include: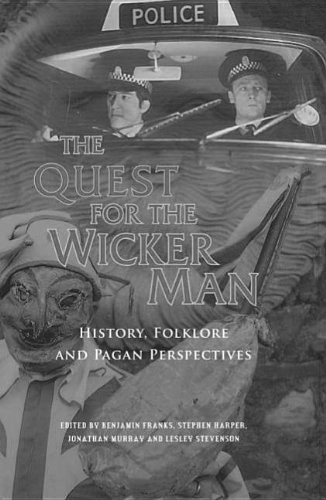 First off there is The Quest For The Wicker Man: History, Folklore And Pagan Perspectives by Benjamin Franks, Stephen Harper, Jonathan Murray and Lesley Stevenson, which is a more academic take on the film.

There is a somewhat rarer book that accompanies this called Constructing The Wickerman, which includes work by some of the same authors and which was published to coincide with the first academic conference on the film in Glasgow in 2003.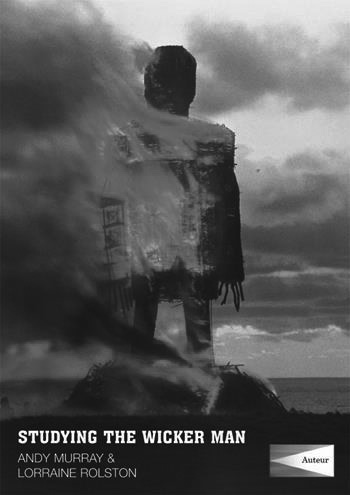 Then there is Studying The Wicker Man from 2017, which is a shorter academic book by Andy Murray and Lorraine Rolston…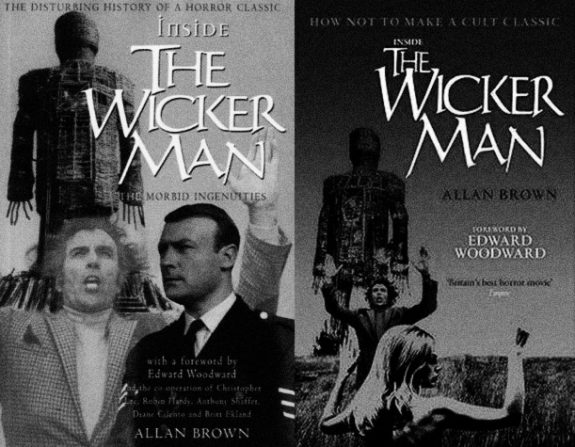 How Not To Make A Cult Classic – Inside The Wicker Man by Allan Brown, which if memory serves correctly is a good factual and also behind the scenes intrigues view of the film. It was originally published in 2000 (the first book on The Wicker Man?) and reissued in 2010 as a newer revised edition post the US remake.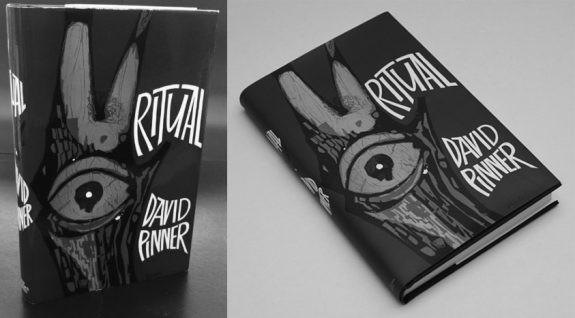 Ritual by David Pinner, which is seen as a forebear and possible influence on The Wicker Man. Originally published in 1967 as a hardback, in paperback in 1968 by Arrow Books with a more overtly possibly exploitation cover image and text and it was republished in 2011 by Finders Keepers Records.
First editions of the 1967 version now fetch upwards of £400 (blimey etc)… and I like the background info at Finders Keepers site on their new edition and before they republished it how Andy Votel was about to pay a fair few pounds for an original copy and then he thought "I'll just check the local library catalogue"… and there it was.
Ah, the good old library system.
The Finders Keepers edition also features an interesting introduction by Bob Stanley which in an earlier post at A Year In The Country I said this:
"The introduction opens with a sense of how nature can come to almost dwarf you, how our sense of urban/modern security can easily be dismissed by the ways and whiles of nature."
(As an aside, although it was released in conjunction with David Pinner and reproduced from his copy, I like the way the Finders Keepers edition is listed by them as being "Finders Keepers Forgery Number One".)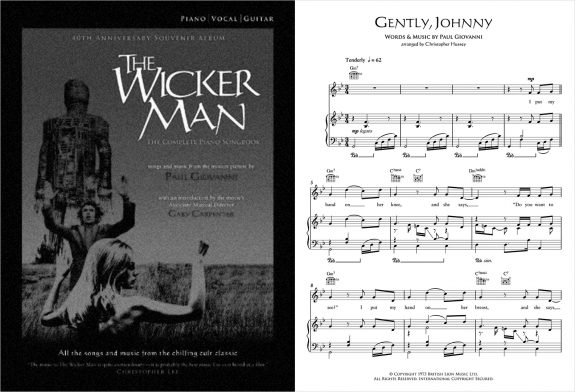 For the 40th anniversary of the film in 2013, alongside the various Bluray/DVD and soundtrack reissues, there was also The Wicker Man – The Complete Piano Songbook published by Summer Isle Songs, with arrangements by Christopher Hussey.
Alongside the sheet music, it also includes an introduction by film's Associate Musical Directory Gary Carpenter and various stills from the film.
The Wicker Man novel, which curiously was originally published in 1978, five years after the release of the film (and also slightly curiously was released in the US first).

The novel was written by Robin Hardy, the director of The Wicker Man but is credited as being co-authored by Anthony Shaffer, the writer of the film's screenplay, as it re-uses much of the screenplay's dialogue.

It was republished in 2000, the same year as Allan Brown's Inside The Wicker Man, with this new edition also  featuring a foreword by him.
Although only available as an eBook, The Wicker Man: Conversations with Robin Hardy, Anthony Shaffer & Edward Woodward, published in 2012 collects 46 pages of interviews by Stephen Applebaum…

I'm hoping that at some point it will appear as a physically printed book.
Also of note…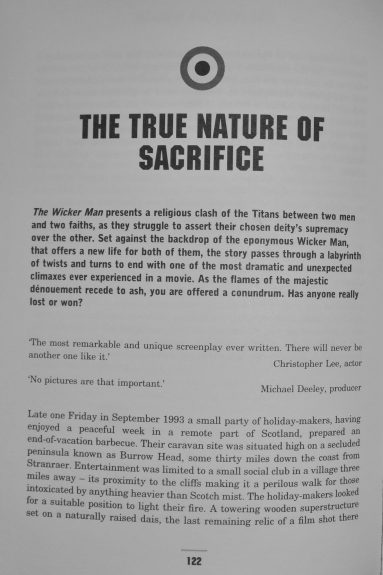 Your Face Here: British Cult Movies Since the Sixties by Ali Caterall and Simon Wells from 2001, which is a fine and very readable collection that focuses on various cult films, with one chapter being specifically about The Wicker Man.

I've written about this book before at A Year In The Country and said:

"…there is a rigour to the research… the text reflects a genuine love for and appreciation of these films… This isn't something that is written by rote or which just trots out well visited stories in a cut and paste manner. The authors have put the footwork in, visiting locations, interviewing all kinds of associated folk and bringing forth something of a wealth of new information and connections."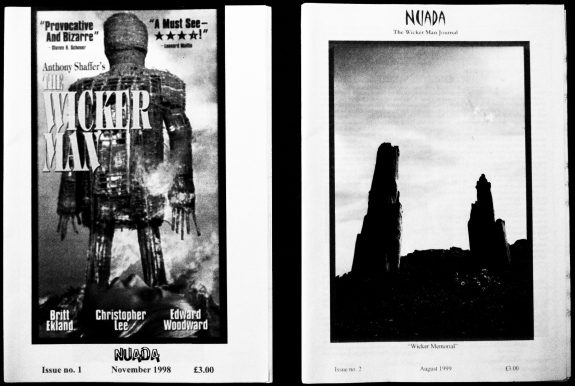 …and finally there is Nuada, which was a journal/zine about The Wicker Man which had three editions published in 1999-2000 (a busy period for such things it seems).
…so, all in all, there have been a fair few Summer Isle related books and bindings (and as mentioned earlier, the above is not a complete list of books and editions)… something of a measure of just how it's influence and inspiration has grown over the years…
…and somewhat impressive for a film that took $58,341 in US box office receipts on it's first release.
Adjusting that for inflation, it would today mean it had taken $321,575.85 or using the exchange rates back in 1973, £137,185.79.
So, no small potatoes (or other appropriate harvest crops).
However as a point of reference, the Top 10 US ranking films back then (The Sting, The Exorcist, American Graffiti, Papilion, The Way We Were, Magnum Force, Last Tango In Paris, Live and Let Die, Robin Hood and Paper Moon) took between $156,000,000 and $30,933,473.
Which, again, adjusted for inflation today would be $859,872,702.70 to $170,505,442.52.
Or £366,825,785.39 to £72,738,432.87 in modern day Blighty pounds, shillings and pence.
Blimey.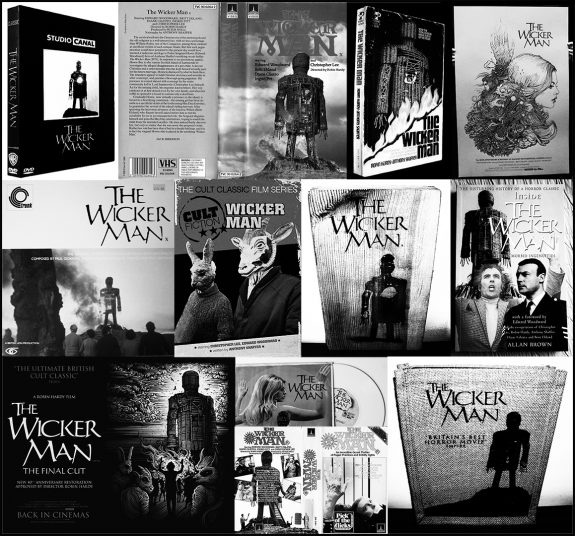 (File post under: Other Pathway Pointers And Markers)
Directions and Destinations:
The Quest For The Wicker Man
Studying The Wicker Man
Inside The Wicker Man
Ritual at Finders Keepers
The Wicker Man Song Book
The Wicker Man novel
The Wicker Man: Conversations with Robin Hardy, Anthony Shaffer & Edward Woodward
Your Face Here
Nuada journal
Local Places Of Interest:
Day #237/365: Your Face Here; peering down into the landfill – a now historical perspective on the stories of The Wicker Man
Day #90/365: The Wickerman – the future lost vessels and artifacts of modern folklore
Day #101/365: Gently Johnny, Sproatly Smith, The Woodbine & Ivy band and lilting intentions…
Week #25/52: Fractures Signals #4; A Behemoth Comes Once More A Knocking…
Ether Signposts #24/52a: The Wicker Man / Don't Look Now Double Bill And Media Disseminations From What Now Seem A Long Long Time Ago
Ether Signposts #25/52a: 138 Layers And Gatherings Of The Wicker Man