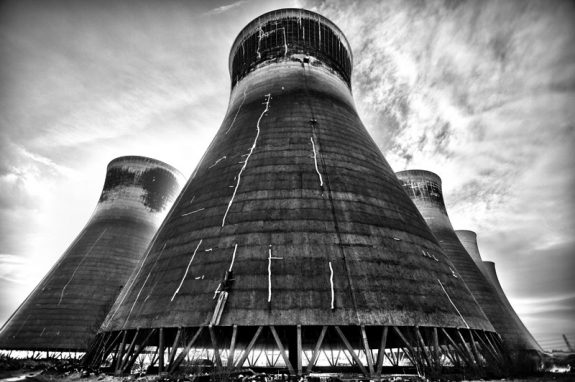 When I was watching the 1999 television series The Last Train, some of the derelict sites that were used as locations seemed almost surreal and unexpectedly abandoned; it was genuinely odd to see a hi-de-hi like traditional British holiday camp in a state of abandonment and collapse, while the cooling towers that are seen in one episode seem just too monumental in scale and purpose to have been discarded.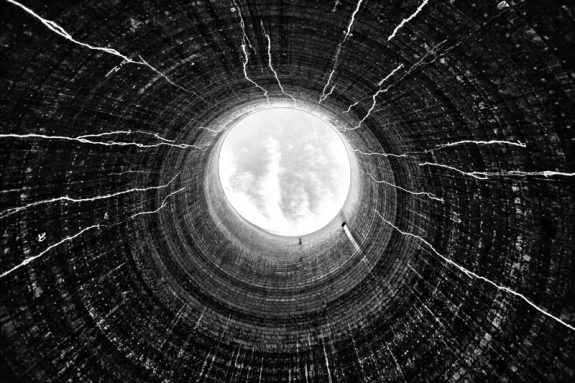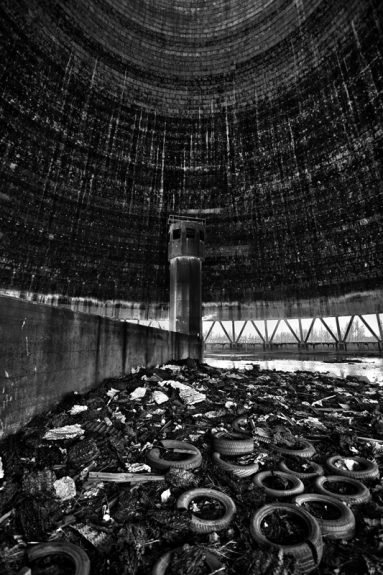 When I was looking up online about the series, I came across various examples of what is sometimes known as urban exploration (exploring and photographing derelict places and structures) that featured the locations from The Last Train.
I was particularly taken by these of Thorpe Marsh power plant and its cooling towers; they seemed to capture a grand or monumental nature of the structures and put me in mind of photographs of Soviet era abandoned places and the way that they seem to be nearer to monuments to a lost time and age rather than merely derelict often utilitarian structures.
(File post under: Other Pathway Pointers And Markers)
Directions and Destinations:
Report – Thorpe Marsh Power Plant, Doncaster – February 2011
Local places of interest:
Day #229/365: A Bear's Ghosts…
Day #346/365: Audiological Reflections and Pathways #1; a library of loss
Week #9/52: Christopher Herwig's Soviet Bus Stops, echoes of reaching for the cosmos, folkloric breakfast adornment and other artfully pragmatic curio collectings, encasings and bindings…
Week #49/52: The Wanderings Of Veloelectroindustrial